Manage listings on Homepage
Manage listings on Homepage
You have two options to manage the display of your ads on the homepage.
Automatic posting of the latest listings
By default, this mode is activated. So you have nothing to do, the latest offers posted automatically appear on the homepage if the section "Featured listings" is activated on your theme. To activate this section and choose how many listings should be displayed on the homepage, go to :
Theme -- Homepage --- Featured listings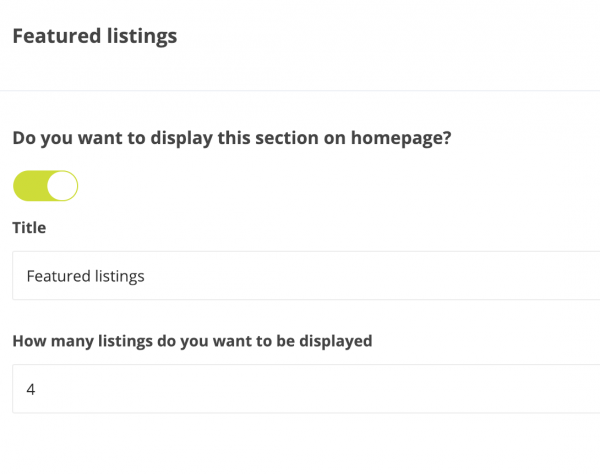 You can, however, decide to remove certain listings from the homepage by going to your dashboard in the "Listings" section. For each listing you want to hide, go to the listing and uncheck the "On Homepage" option: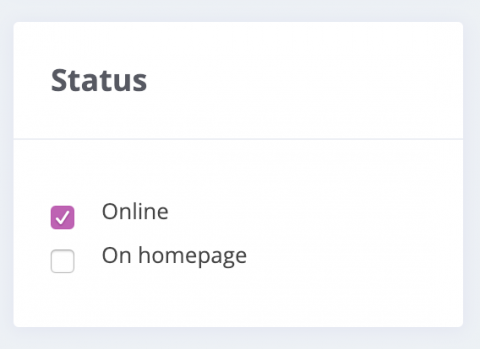 Choose which listings to display
To regain control and decide which listings should appear on the homepage:
1 / Go to :
Settings --- Order Types.
Set the "Automatically display listings on homepage" option to NO:

2 / Go to the "listings" section and decide which listings you want to display on the homepage, by going to the listings of your choice and checking the homepage display option: