Connect your Stripe Connect account to Kreezalid
Connect your Stripe Connect account to Kreezalid
The first step is to create and activate your Stripe account. 
Step 1 :

Get your Stripe account API Keys

To connect your Stripe Connect account to your Kreezalid marketplace, then go to your Stripe dashboard :

Developers → API Keys

To reveal the secret key click on the button "Reveal live key token".

Be careful, your login must start with: pk_live and sk_live. 
If the information starts with pk_test and sk_test, then remember to disable the test mode :

---
Step 2 :

Add your API Keys to your marketplace
Go to your Kreezalid admin panel
Settings → Payment Providers → Add a service payment provider
Select Stripe Connect as your payment provider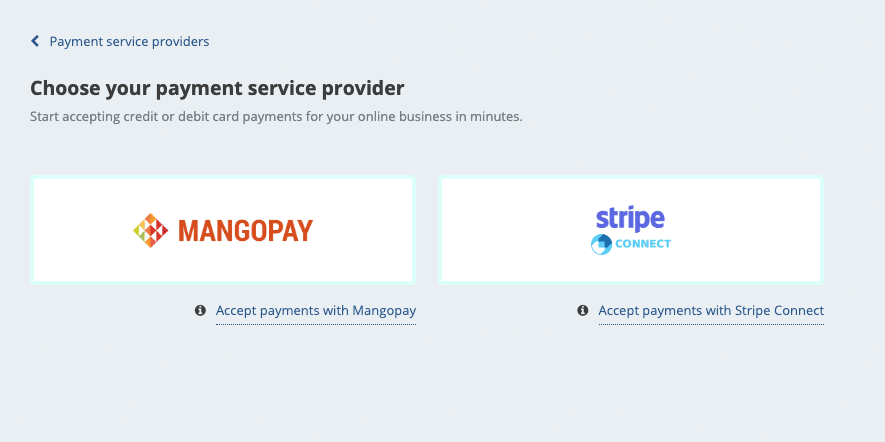 On this page, paste your Stripe API key and API secret :
About the API version
About Stripe Onboarding