Get started on Kreezalid
What is Kreezalid
Kreezalid is an online solution that allows you to create a functional and customizable marketplace in just a few minutes.
Kreezalid allows you to connect multiple vendors and buyers, customize your marketplace, accept online payments, track orders placed on your site, all in a few clicks.
Kreezalid comes with 3 major parts:
Core features
Additionnal plugins (Apps)
Theme management
API
You can learn more about Kreezalid's features here : All features
How can I tell if Kreezalid is the right solution for me?
The best way to know if Kreezalid can meet your need is to try it. You have 14 free trial days to test all of Kreezalid's features. Throughout your trial, you are accompanied by tips and tutorials that will help you build your marketplace.
How to install Kreezalid?
Kreezalid is a software that can be used directly online. This means that no installation is required and that Kreezalid works with all operating systems (including Windows and MacOS). We host your website so you do not have to worry about installing, updating, or maintaining the solution or a server.
Is there a setup fee?
No. None of our packages require setup fees.
Do I have to provide my credit card number to get started?
No. You can subscribe and use Kreezalid for 7 days without providing your credit card details. It's only at the end of your trial or when you decide to launch your marketplace that you will need to choose a package and enter that data.
Who owns the source code of my marketplace?
The Kreezalid service is a proprietary solution, so you do not have the source code. You may not extract or use it for illegal or commercial purposes.
Nevertheless, you remain the sole owner of what makes the real value of your marketplace: content, user data and transaction data. You remain the owner of all media elements and texts that you will integrate to your platform (logo, pictograms, images, text ...). Kreezalid provides export tools that allow you to retrieve your data and migrate to another platform at any time.
Specific developments that you make as part of using the Kreezalid API remain your entire property.
Your account
How to choose my Kreezalid subscription?
Kreezalid comes with a unique plan adapted to the different stages of evolution of your marketplace
Does your project require specific support?
How to pay my subscription?
After or during your trial period, you can subscribe to Kreezalid. Subscription is payable by credit card from your admin panel (Settings / Account)
Do I have to pay VAT?
Kreezalid rates do not include VAT.
If you are an individual in the European Union or a French company (micro-enterprise included), the VAT of your country will be added to the price.
If you are a European Union company, non-French, with an intra-community VAT number, no tax applies.
If you are a company or an individual outside the European Union, no tax applies.
Can I cancel my account anytime?
Yes. If you find that Kreezalid is not the best marketplace platform for your business, you can simply suspend your account by making a request to our team at billing@kreezalid.com.
What is the duration of each plan?
All Kreezalid packages are renewable monthly, unless you choose an annual or bi-annual package. Annual and bi-annual packages are payable at once.
Do you offer discounts on your packages?
Yes. We offer a 10% discount on annual packages. These packages are payable in advance.
What fees apply to the use of bandwidth?
None. All Kreezalid packages include unlimited free use of bandwidth.
Do I need a hosting service provider?
No. All our packages include secure and unlimited hosting.
What is Kreezalid's policy regarding the management and security of personal data and the GDPR?
We secure the management of users' personal data on several levels:
Hashing passwords
Secured hosting
Payment information never passes on our servers and is directly managed by our payment providers (Mangopay, Stripe Connect)
At any time you can extract the data of a user to allow him to exercise his right to read
At any time, you can delete a user account if the customer requests it thanks to an option visible from his dashboard
Basic wording
What's a listing?
A listing is an offer posted on your marketplace by a supplier offering a product, a service, a competence, an event..., or by a customer seeking for a product, a service, an event...
A user can have a collection of different listings, which we will refer to as his "Shop". You can restrict listing creation to a certain type of user or allow anyone to create listings on your marketplace.
What's an Order Type?
An order type is the type of offers users can buy on your platform and the way they can buy it. You can either set your marketplace on :
selling physical goods,
selling digital goods,
booking services,
booking events,
rental
or just offering a directory with no payment.
Activating the multi-order types option allow you to propose different types of goods or services on the same marketplace and different ways for customers to buy them.
See more about our use-cases here
What's a theme?
The theme is the front end of your marketplace, including page layouts, color charts, typography, etc. Kreezalid offers a free and highly customizable theme you can make your own. The Kreezalid's theme is mobile-friendly and flexible.
Setting up your marketplace
What kind of product or service can I offer in my marketplace?
It's up to you to choose which articles or services you want to offer in your marketplace.
Nevertheless, you may not use the Kreezalid service for illegal or unauthorized purposes and you may not, in using the Service, violate any applicable laws in your jurisdiction. You must comply with all applicable laws, rules and regulations in your jurisdiction. See the rules for using the service.
Can I use my own domain name?
Yes. You can use your own domain name from our first package. We provide a mykreezalid.com domain name during and after your trial period.
It is necessary to choose a plan and subscribe to it to be able to use your own domain name.
I already have a website. Can I import my data into Kreezalid?
Yes, absolutely. Our team is at your disposal for any database import request. The main elements to define are the structure of the existing database, and what data you want to recover (users, ads, orders, others?).
What languages are available?
Kreezalid is available in French, English, German, Spanish and Danish. The admin panel is available in French or English.
I can not find the language of my choice, what can I do?
You can not find the language you want on Kreezalid? Become a contributor and help us meet your needs faster.
Which currencies are available on Kreezalid?
Kreezalid offers the currencies supported by the payment provider you choose from Mangopay or Stripe Connect.
The currencies supported on Mangopay: EUR, GBP, CAD, SEK, NOK, DKK, CHF, ZAR, PLN, USD, AUD
The currencies supported on Stripe: +135 currencies
Can I do my own development?
If Kreezalid is the ideal solution for an MVP, we also wanted to offer an open solution to accompany you in the long run. That's why we're working on two major components that give Kreezalid scalability to match your ambitions:
The Kreezalid App Store
This plugin library aims to offer bespoke tools to your marketplace. This catalog of free and paid applications is at your disposal to customize your marketplace as you wish. See all available apps and those to come


The Kreezalid API
The purpose of the Kreezalid API is to allow you to make custom developments in your marketplace. You want to compliment the features present natively on Kreezalid and want to set up a unique universe for your users, this API will be your gateway.
How can I get help on setting up my marketplace?
For any questions, suggestions or assistance requests, you can:
Does Kreezalid provide the legal terms of my marketplace?
No. The general conditions of sale and use are specific to your business and your business model, so we do not provide this type of documents. Nevertheless, if you need help on this topic, here are some useful resources:
Does the Kreezalid solution include tools for SEO?
Yes. Kreezalid is an SEO-friendly solution that includes:
Fields to complete your metadata directly in your dashboard
Ability to include a Google Analytics tracking code
URL rewrite
Automatic Sitemap
Rich snippet on ads
Optimized page loading time
etc.
Kreezalid includes a blog
Having a blog is a great way to create a trusting relationship with your users, and to develop the credibility of your brand. The idea is to deliver qualitative content, useful for your audience and that will allow you to gain more visibility for your marketplace.
Can I create a mobile app with Kreezalid?
Yes, absolutely. With our REST API, in JSON, you can manage users, products and orders, which will allow you to easily offer a mobile application. If needed, our partners are there to help you develop your mobile application.
Payment Gateways
Kreezalid is an official partner of Mangopay and Stripe.


Kreezalid does not take any fees on payments made on your platform, we simply charge a subscription without commission. The only fees on payments are those of the payment solution you choose for your marketplace (Mangopay or Stripe Connect).
Mangopay
Using Mangopay with Kreezalid
Kreezalid natively integrates Mangopay.
The payment solution is already integrated, this means you don't have to plan any development to accept payments on your marketplace. To use Mangopay on your Kreezalid marketplace, you just have to create a Mangopay account here and complete your credentials in your Kreezalid admin panel.
Mangopay's Fees
Kreezalid allows you to enjoy a special price when using Mangopay for your marketplace business:
1.4% + 0.18 € (instead of 1.8% + 0.18cts)
Stripe
Using Stripe with Kreezalid
Kreezalid integrates Stripe Connect CUSTOM.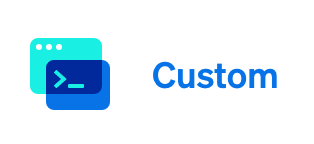 The payment solution is already integrated, this means you don't have to plan any development to accept payments on your marketplace. To use Stripe Connect on your Kreezalid marketplace, you just have to create a Stripe account here and complete your credentials in your Kreezalid admin panel.
Stripe Connect's Fees
1.4% + 30¢ (or equivalent currencies) for European cards
2.9% + 30¢ (or equivalent currencies) for non-European cards
Stripe also takes $2 per monthly active account.
To learn more about Stripe Connect Pricing : Stripe Connect Pricing
Learn more about Stripe Connect