Discover how to invest in live chat and support to increase sales on your online marketplace
Build your online marketplace today!
Benefit from a 7-day free trial, with no obligation or payment card
As a marketplace owner, you know very well how important it is to convert a visitor into a constant customer. While doing physical selling, stores accomplish this mostly through different personalized actions to their valuable customers such as a warm reception at the door, knowledgeable advice in real time, a respectful attitude, etc.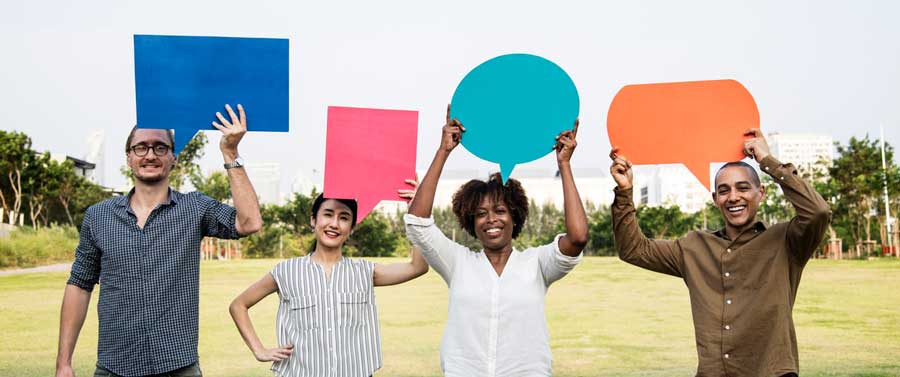 However, such personalized activities can be possible while doing online marketplace business. You can just optimize conversion rate on your marketplace by using real-time communication tools or live chat. A survey shows that more than 50% of consumers prefer to buy in an online store which provides a live chat, and approximately half say that they are willing to revisit the same website if it provides a live chat feature.
By spending only a few hours strategically a week to live interactions with visitors, you can manage your online marketplace. However, live chat doesn't mean customer support. Here we are focusing on 4 ways to increase sales on your marketplace with live chat. 
Your time is precious: don't get stuck behind the screen when offering a live assistance
Being a business person, both your time and energy are resources but limited. By having to handle a dozen different conversations simultaneously, your brain will get quickly tired. You can reap more benefits by taking some marketplace assistance to assist your qualified visitors. You can set up your chat software so that the chat option is directly hidden when you reach a number of simultaneous conversations. Here we suggest you the live chat apps like Crisp for your marketplace or Zendesk Chat for your marketplace (Zopim) which will help you do live chat with multiple visitors simultaneously.
For reaping a good benefit, you need to do the following:
Limit the number of simultaneous chat windows.

Create standard answers and send them with keyboard shortcuts. When using the

Zendesk App on Kreezalid

, you can set standard sentences to assist your customers. Shortcuts can save time by automatically turning a few characters into a complete sentence.

Identify the need before starting a new conversation

Create an FAQ to decrease the need for assistance

Count on your vendors by activating the

Kreezalid Inbox app

. This way, your vendors can chat directly with the buyers.
Again, presenting a questionnaire before the chat starts will help you identify high-value conversions. In this way, you will be able to avoid wasting time with visitors who are not actually interested in what you offer.  
Know your traffic peaks to be available at the right time
When you own a physical storefront, you can see the customers easily. You can see and understand their picks and tastes and also speak with them. But when you are an online marketplace owner, without e-commerce analytics and relevant KPIs, your online marketplace leaves you blind to a lot of information about your visitors and customers.
Using Google Analytics can better help you know your traffic peaks to be available at the right time, better understand your visitors and optimize your marketplace for conversion rate and sales. You can know the typical growth of your traffic according to the periods (days, weeks and months) when you install Google Analytics on your marketplace. So it is very important to install and use Google Analytics to know your traffic trends and activate live chat at the most valuable moments.
When you are ready to support live chat, select a slot of 1 - 2 hours in a traffic-jammed window. Ensure your taking note of the total number of chat requests you receive and the number of requests which prove to be productive.
Your main target is to be available on the chat at the peak traffic that generates the most sales. Thence you can increase the effectiveness of your chat time by coordinating with other marketing initiatives. For instance, when you plan to send your subscribers an e-mail newsletter that should generate a considerable amount of traffic to your online marketplace, consider being on the chat as soon as you press the "Send" button. Keep in mind, subscribers who click on your email will have already demonstrated a buying intention. So answer their chat questions and it will naturally be a valuable business.
Don't bother your audience by selectively displaying your chat window
You should keep in mind that your live chat facility should provide you with numerous control features to customize both when the "Click to Chat" button and chat window are displayed and how those items are presented. You have to ensure your ability to show and hide the chat option and send automated welcome messages based on different criteria: the time spent on your site, and the geographic location (based on the IP address).
Targeting features will be crucial to your success, especially when you plan to manage the discussions yourself in real time.
Start by hiding the chat option anywhere on your site, and then adjust your settings and preferences to display it strategically. For instance, you can show the chat option only:
During an advanced stage of the purchase cycle (e.g. when a visitor is reviewing their shopping cart).

On pages that showcase new products or successful products.

Expand the chat window to send a short welcome message 20-30 seconds after landing a new visitor to your site.

To visitors who have been referred from promotional email campaigns, online ads, or other marketing campaigns.

To visitors in specific geographic locations e.g. interacts only with visitors who reside in the same area as you.
You can test any of the above targeting strategies (either combined or isolated), or choose your own tactics. Make sure that you are chatting primarily with visitors who really have an intention to buy, and take the chance to interact with them when they need the most information or an increase to confirm their buying decision. 
Use your live chat to improve your marketplace and increase conversion
To improve your marketplace and increase conversion, you have to use live chat. It may only take a few hours per week of chat to get a new idea of how your visitors perceive and better understand your brand. You can use the new information to improve your service offer and your marketplace that you can eventually increase your sales. However, it is not so easy to convert chat times into relevant adjustments to make. To know more about where to start or what you focus on first, consider the following suggestions: 
1. Regularly add frequent questions to your FAQ
If you have received the same questions from multiple visitors by chat, consider adding those frequent questions to your FAQ. By clarifying high-value issues - for instance, those related to security, compatibility, and adjustability - you will have a chance to boost your marketplace sales.
2. Adapt the navigation on site according to the most popular subjects on the live chat
After having live chat if you find some visitors disoriented on your site, it may be they did not know how to return to the homepage, or they completely missed a navigation menu. If so, adapt the navigation on your site according to the most popular subjects on the live chat.
3. Adapt the vocabulary of your marketplace with the terminology used by your audience
Observe carefully what words your audience or visitors use while chatting. Adapt the vocabulary of your marketplace with the terminology used by your audience. If you find inconsistency in the terminology, try to update the content of your website in order to help your visitors easily find what they are looking for.
4. Ask for your customers' feedback at the end of each chat session
You may not be able to meet all the demands of your customers. You should definitely look into the question that your customers make. Ask for your customers' feedback at the end of each chat session.          
Final thoughts
Live chat can be an amazingly powerful tool for small vendors who are looking to boost their marketplace sales. To start adding the live chat feature to your marketplace, you can follow our suggestions. With a few planning and a strategic approach, you will feel totally in control and you will be able to boost your marketplace sales with live chat.