Let's take a look at web-to-store strategies, such as in-store withdrawals, you can use on your marketplace to increase pedestrian traffic. Multichannel store might be the key model to bring a better user experience in your business.
Build your online marketplace today!
Benefit from a 7-day free trial, with no obligation or payment card
There are a lot of online marketplaces which really make it easy for sellers and buyers to sell and buy things online. As a marketplace owner, you are just the middleman.
By the way, there are many structural obstacles to online shopping such as delivery charges, no way of touching and eyeballing the product, not being able to get it immediately, not being able to obtain advice, etc. In the meantime, the Internet has become part of our daily lives and users get information about their needs in just two clicks. So there is the emergence of web-to-store.  The marketing actions performed on the internet with the intention of draining consumers towards a physical shop are the web-to-store strategy.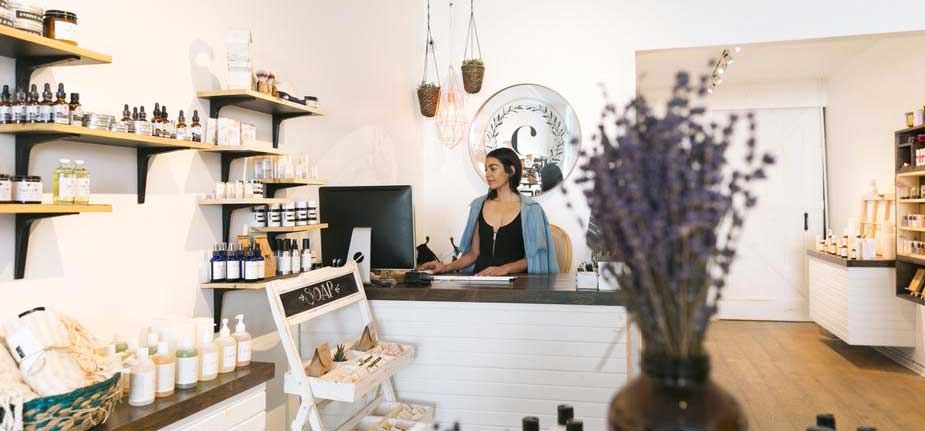 A web-to-store strategy can be explained by the fact that even though the Internet users may search the web for information, a good number of them still do their shopping in bricks-and-mortar stores. The web-to-store strategy describes the actions of the Internet users who look for information on the web before going out to a shop to make the purchase. More than 77 % of the Internet users claim that today the Internet has become an essential research tool for them prior to going out to the store. Actually, web-to-store is more than just a return to physical shopping; rather it's driving a change of experience in-store. That is to say, digitalization has become an opportunity and not a threat as commonly perceived - for physical stores.
Throughout the e-commerce revolution, it is seen that physical stores have continued to play an important role in the consumer experience. The physical existence has maintained its significance - whether it's the physicality of touching a product or the imminence of fulfillment.
Actually, the merging of physical and online environments is a positive thing for both sellers and buyers. The buyers can get a chance to engage with the sellers in the offline and online spaces. As a result, brands gain the ability to more concretely understand their buyers' tastes, likes, and communication preferences. Your marketplace can become a great source to attract your visitors to buy your products in store. So, now what can you do concretely to boost physical and online sales?
Here are 5 steps you should follow to concretely boost physical and online sales.
1. The click & collect 
Click and collect is called a hybrid e-commerce process where people purchase or select items online and pick them up web-to-store or at some location that is agreed-upon. This hybrid process is designed to make the procedures more efficient, which are involved in making web-to-store purchases and payments.
Nowadays, click and collect is a popular way for buyers to efficiently purchase items online. It can also be particularly useful for larger orders. Marketplaces which are competing with Amazon or other big vendors offer these types of options to customers in order to retain market share.
By offering point-of-sale withdrawal as a "delivery method", click and collect is an effective web-to-store strategy already implemented by many players such as MacDonald's or Fnac to optimize their acquisition of traffic. Nevertheless, the click and collect implies to propose a particular service especially by avoiding waiting times (products prepared upstream, dedicated boxes ...). The logistical and organizational implications are, therefore, not undervalued.
2. Geolocation of products
Geolocation is redefining the approach that the businesses generally look at marketing and advertising. Besides the improvement of the location accuracy every year, technologies like machine learning and artificial intelligence have joined the group – ensuring that geo-marketing becomes essential for any business that wants to grow. More advanced than the store Locator (giving the user the info of the points of sale near him), the geolocation of products makes it possible to give a more precise information to the client: the stores closest to him commercializing this product.
3. In-store Couponing
Traditional couponing system can be very effective for the success of marketplace business. To boost the visits in store, you can adopt the traditional couponing system. In a simplified way, at first, by proposing a voucher or reduction on each listing can be valid only in store. All promotional operations to stimulate the arrival of consumers or prospects in stores such as coupons, private sales, etc. are to consider. Encourage your vendors to integrate these operations into their annual business planning to best manage the budget to allocate.
4. Innovative shopping experience
Encourage your merchants to offer an innovative shopping experience in their store. In order for consumers to continue their visits to the store, your salespeople must offer them an extraordinary experience, especially with the digitalization of points of sale. Your sellers' innovative shopping experience offering in the store can increase more visits to the store. Emerging technological solutions can help create convergent shopping experiences in many different areas. Here are some examples of levers that can help you:
Direct control terminals (as at McDonald's)

The ability to customize your product in store

Interactive dressing rooms

etc.
5. Making appointments
80% of consumers of Renault cars have made a cross-canal buying journey by going on the internet before buying in a dealership. It is on this observation that the brand has developed additional services favoring the web-to-store. Thus, they offer, among other things, making appointments online for mechanical maintenance.
By saving time, making appointments is a real support for both local businesses (beauticians, hairdressers, etc.) and luxury brands and service companies. Indeed, their buyers are looking for a significant human dimension in the act of purchase. It is actually a subtle and effective way to improve your e-commerce profitability.
Since the bricks-and-mortar sellers are trying to boost their in-store experiences, new options are coming up to help sell online and in-store experiences. However, there are many retailers who are still struggling to find the best way of merging e-commerce with in-store shopping to create a steady sales experience.

Truly speaking, when marketplace and web to store are merged, together they can make your brands more popular as well as increase the acceptability and credibility among the purchasers. Follow the 5 steps about the marketplace and web to store discussed above and you can ultimately reduce returns and increase pedestrian traffic with in-store withdrawals.