Owner of a featured Kreezalid marketplace, Christel Alcala tells us how her career in luxury spa lead her to open her own wellness and spa marketplace.
Build your online marketplace today!
Benefit from a 7-day free trial, with no obligation or payment card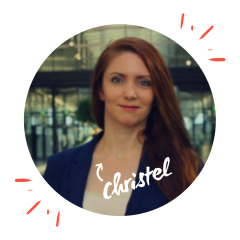 Tell us about how Madoora was born
"While I had started a new career into the world of high-end wellness, some of my friends, spa enthusiasts, told me of their difficulties to find institutions offering quality services."
I quickly noticed that there was no specialized website to book beauty and wellness treatments in exceptional and exclusive places.
Knowing perfectly the market, the expectations of the customers and the booking procedures, since having experienced them myself in the field as a spa practitioner, I decided to create Madoora, a marketplace referencing luxury wellness and beauty treatments in exceptional places

What was your biggest challenge at the start of the project?
My biggest challenge, to complete this project, was to find a technical solution that would allow me to design, quickly and inexpensively, a website offering all the essential features to create a marketplace, like Airbnb or Blablacar. This website had to include a listing system with an interface dedicated to business users on the one hand, and an interface dedicated to customer users on the other hand, with the online booking management, and the split of payments between the three parties (the professional, the client and the platform).
Indeed, I did not have the necessary funds to entrust this task to a specialized agency: after a first quote sent to one of them, estimated at 70,000 euros for the only start, I immediately dismissed this option.
Decided not to give up, I tested three different solutions in the space of six months, without achieving the desired result. Finally, I discovered the solution offered by Kreezalid, which allowed me to design the very first version of the site.
Kreezalid helped you get on track for launching. Tell us about that.
I absolutely needed a tool adapted to service marketplace businesses, and most of the players on the market, mainly oriented towards the sale of products, were not adapted to my needs. Kreezalid has met these expectations.
We browsed mind blowing offers on your marketplace. Congratulations. How do you think Madoora or other similar initiatives can change the way people access wellness and spa treatment?
Today, it has become unavoidable to compare offers on the internet before buying. We also want everything, right away, at the best price. Many marketplaces attract consumers by breaking prices while promising the best quality. The sellers sometimes sell their products, even if they earn little. I find that it makes things less valuable, and customer disappointments are common.
My goal, with Madoora, is to offer quality services, with a fair price, giving full meaning to the notion of luxury.
It's possible to afford luxury with an average salary. My friends, like me, prefer to treat themselves to a relaxing afternoon at 120 € in an exceptional setting, rather than spend 80 € in a noisy place where you are treated to the chain.
Also, the idea is to highlight establishments that use clean and environmentally friendly brands.
The bottom line, with the project I am defending, is simply to consume better, for oneself and for the planet. And I think if I had to make any predictions, that consumer habits will continue to evolve in this direction in the coming years.
Want to know how to create your own service marketplace? 
You can grow your service marketplace indefinitely. But to get started, you need to take the first step. 
What is it? Get started with Kreezalid today to build your own service marketplace. Once you have your website up and running, you can start growing your platform.