Knowing who are the users is essential to running an effective marketing strategy on your site. From the start of your project, you will need to identify one or more targets and inform you about its characteristics, its interests, etc. You will have to define your ideal client, also called buyer persona.
Build your online marketplace today!
Benefit from a 7-day free trial, with no obligation or payment card
What is a buyer persona?
A persona is a fictional representation of your ideal customer, based on market research and / or real data about your existing customers.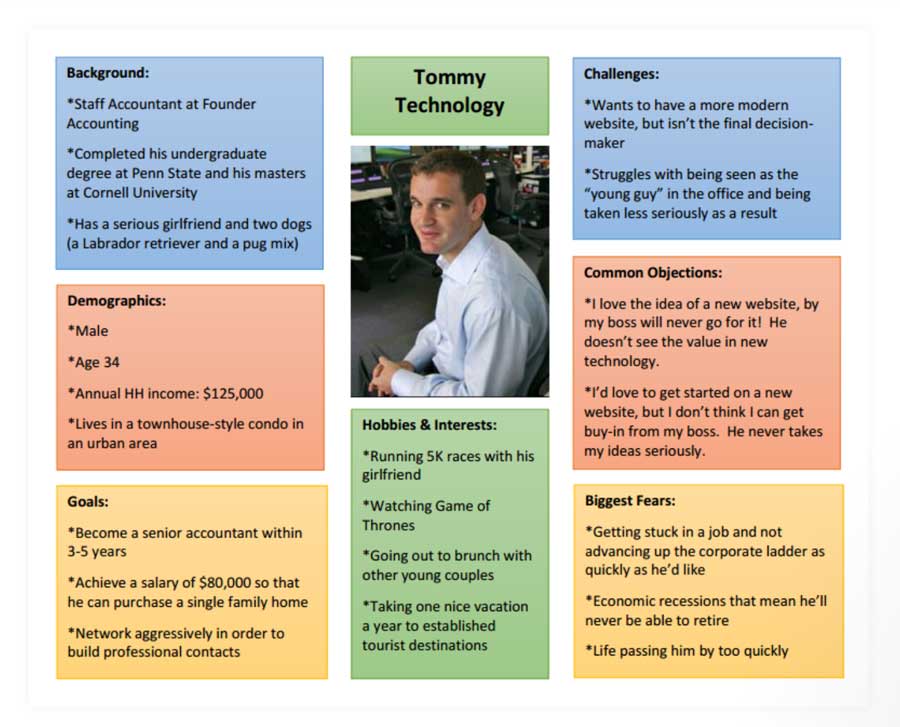 Source : Single Grain
The buyer persona allows you to validate hypotheses that meet the demand of your future clients. Your personas can be multiple and different depending on the products / services offered by your platform.
By defining a persona for your project, you will be able to easily identify groups of target users and offer them adapted content. Acquiring on a marketplace is a long-term process that will require a certain effort. The creation of persona will avoid you to launch a global communication and will favor the personalization of your contents with customized messages, adapted to the expectations of your target.
Why create your buyer persona?
Deliver the right message to the right person at the right time.
The creation of personas will serve 3 main objectives:
Respond directly to the needs of your customers with user-focused communication
Involve your team around a common target and identify
Optimize your webmarketing actions
Creating persona is important right from the beginning of your project because personas provide structure and context for your project, which will then facilitate the creation of personalized content, allocation of your time and resources of your team.
Get to know your ideal client - challenges, goals, demographics, etc. - helps you define a strategy to attract the most valuable visitors, prospects and customers to your marketplace. Do not miss the opportunity to optimize your marketing strategy.
How to make your buyer persona?
Realizing your buyer persona requires patience and method. You will have to identify and then investigate your target user. Your analysis can be conducted according to 3 essential questions:
Who is your persona? (who is your target?)
What are his needs, his difficulties, his objectives?
How do you meet these needs?
3 amazing resources for creating buyer personas
Ready to put all this into practice? Here are 3 tools that will help you in creating personas.
Who is my persona?
From this first step you start to create the avatar of your user. Ask yourself the following questions:
His name and surname
His genre
His job and his CSP
His age
His language
His place of residence (city, suburbs, countryside)
His interests, his tastes
His family situation
Its appeal for technology
his habits online
his biggest fears
etc.
To find this information there are various tools or methods you can use: polls, questionnaires, online database, facebook groups, Google Analytics, analytics tools social networks etc.
What are his needs?
This question is important because it will help you to define the solution (product or service) capable of meeting this need. Be specific in your research and do not neglect any element.