One of the common expensive mistake marketplace owners do is to build long and complex customers journey on their platform.
Build your online marketplace today!
Benefit from a 7-day free trial, with no obligation or payment card
Once again: the simplest the better.
My advice here could be to make it as simple as possible for your users to signup and list their offers.
A common question entrepreneurs we talk with have is: should we target suppliers or customers first?
If we'd be in a perfect world I would say go for both! But we're not in a perfect world, you just have 24h in a day and you probably have millions of other things to do to run your business.
So I would suggest you start by gathering the best suppliers possible. And when I say best, I mean talk to the suppliers that will have the best offer but also the best understanding of your business and show a real motivation for your concept.
Your first vendors will be your ambassadors, make sure that they're valuable and really commit with you.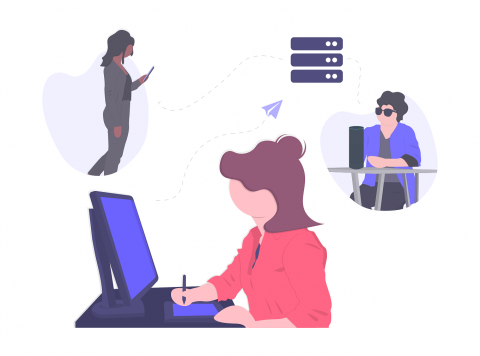 But you'll have to convince them to walk behind you. And the easiest way to do that is to make it as simple as possible for them to be listed on your platform. Remember that they all already sollicités by other platforms and probably competitors. Offer them the best onboarding, the one that won't actually change affect the way they already work ;-)
A good way to do so most of the time is to offer to create their profiles and listing for them for free.
Remember Airbnb's strategy when they first start: they would offer to send a photographer for free to your place. They'd create the listing for you and you basically just had to wait for your first guests to show up. How easy and not time-consuming ;-)

How you can apply that on your online marketplace :
light signup form!
Light listing creation form. Don't' create too many categories and options for your listings! Unless you have millions of offers in the first days, keep it simple.
If you can, offer to import your suppliers' offers for free and create the offers manually! That will cost you time, but this will be so valuable for your vendors.
Focus on gathering feedback not money. Most of the time, marketplace owners are only focused on collecting fees! But quickly they realize that this is a lot of effort for only a little money. Why not offering your vendors to sell for free first? This is by far the best way to figure out what your users really want, what are their pain points and what business model you should go for. And trust me, commission fees are not the only answer, there might be plenty of other models you could be your success on.