Curious how to develop a successful online marketplace strategy? By the end of this post, you'll learn marketplace marketing strategies that will help you win in 2022.
Build your online marketplace today!
Benefit from a 7-day free trial, with no obligation or payment card
Looking for an actionable strategy to grow your online marketplace? 
You're in the right place. Keep reading for a full breakdown of an online marketplace strategy to attract sellers and people to your platform.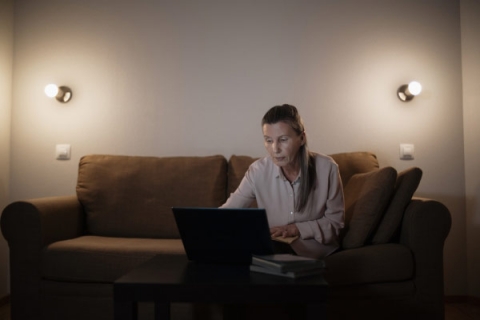 Source: Pexels
Why is a marketplace business a great business model?
Let's start with the basics. There are many benefits of a marketplace business, but let's begin by answering: What is a marketplace business?
A marketplace is a platform where sellers and buyers meet online. E-commerce marketplaces showcase different brands, products or services from multiple vendors on one platform. They can accommodate B2C or B2B sales.
For example, Airbnb is a popular rental and services marketplace that connects millions of sellers (the property owners) with countless buyers (the renters).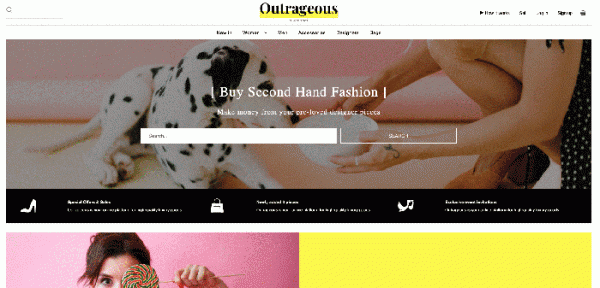 Here's what an online marketplace can look like. 
What are the benefits of a marketplace? 
Online marketplaces are growing fast. Some of the world's biggest businesses are marketplaces. Why? They bring many benefits to platform owners, buyers and sellers alike.
Take Amazon, a prime example. According to Fortune, Amazon will account for half of all U.S. e-commerce by 2021. Amazon's marketplace marketing strategy revolutionized online shopping, creating many benefits for both buyers and sellers.
The first main benefit of an online marketplace is that it can be a very profitable business model. This profitability comes from low to no inventory, shipping costs, no overhead, and more.
This leads to another benefit: online marketplaces are very scalable. Without brick and mortar stores, online platforms can scale seamlessly.
Consumer benefits
Marketplaces are great for consumers because these online platforms provide a larger selection and usually better prices. Shoppers benefit from transparency and competition.
A Forrester report found that 53% of consumers who shop online are making purchases on marketplaces three or more times per month.
Seller benefits
Sellers are reaping benefits too. Online marketplaces allow businesses and sellers to reach more customers without added marketing costs.
It's a win-win. Now you know the benefits of online marketplaces and how rapidly they're growing. But how do you start one?
How do you start a marketplace?
First, decide what you want to sell. It's essential to validate your idea and discover what sets you apart while still attracting customers.
What does that mean?
Establish a marketplace niche. If you go too broad, you won't target anyone.
Decide things like: Will you be B2B or B2C? Will you sell e-commerce goods or services? What industry and niche will you cater to?
Let's look at one of our users, The Wellness Quo. They connect holistic wellness practitioners with patients virtually. To break it down, their niche is holistic health services.
Once you have your idea, setting up the platform is easy. You have two options to make it.
First, you can develop your own online marketplace. This will cost you $30,000 to $150,000, depending on the complexity of your project and where you choose to develop it.
Or, use an easy drag and drop tool like Kreezalid. Kreezalid includes all the features you need, like reviews and listings.
But how do you attract people to your platform? That's where an online marketplace strategy comes in.
What does a winning online marketplace strategy look like? 
Online marketplaces have so much potential, but without a smart business model or growth strategy, it won't succeed. It begins with a marketplace marketing strategy that works great.
But how do you market a marketplace?
Below, we'll look at the growth opportunities you can achieve through the following operations strategy for your marketplace. 
Should you market to sellers or buyers first?
Marketing for online marketplaces is a classic chicken or egg problem. Should you focus on sellers or buyers first?
If you get too many of one side, you risk alienating the other. Without sellers, buyers leave. Without buyers, sellers are gone.
The solution? Give limited access in the beginning to balance the two. When you scale, you can expand on both sides.
How do you attract sellers to your marketplace?
You might be wondering: How do I attract sellers to join my platform?
Online communities
Start by connecting with people. Start in online communities like Facebook groups of your audience. For example, e-commerce owners who sell on other established platforms.
Network offline
Next, extend that networking offline. Attend local events like farmers markets and festivals. Connecting with people in real life will build strong relationships, especially as you start.
Guest post and podcast
Take any opportunity to guest post, like writing on other's blogs or social media. Pitching podcasts is another way to get your name out there.
Approach existing sellers 
Lastly, approach sellers who are already using similar marketplaces or services. This confirms they have real potential to become a seller on your platform.
How do you attract buyers to your marketplace? 
Marketing buyers to your new marketplace follows a similar online marketing strategy.
Online communities
Begin by marketing your marketplace in online communities. Join discussion board sites like Reddit to interact with those in your buyer niche. Also, engage on social media like Instagram.
Word of mouth
As you can imagine, word of mouth is a powerful marketing strategy. Encourage your first few buyers (and sellers) to share your platform.
Events
You can boost word of mouth marketing through offline events like meetup groups, local events, and conferences.
Podcasts
Podcasts are another smart channel to reach buyers. Target the shows that already cater to the consumers within your niche.
Partnerships
Partnering with like-minded businesses is another way to market your marketplace. By getting creative, you can reach the audience another platform has already built.
Look at what others are doing
Finally, approach people who already buy from similar marketplaces. Keep and eye on your competition and take note of how they attract buyers. Chances are, you can do it too.
How do you scale your marketplace?
Once you build some traction, you can start scaling your marketplace. Your idea is validated and it's time to grow, but what are the best marketing strategies to scale quickly?
Digital advertising
Digital advertising is a great place to start. Try paid ads on Facebook, Instagram and Google. With accurate metrics, you can track where every ad dollar is going.
YouTube
Next, try to generate some interest on Youtube. There are several ways to advertise on Youtube like sponsoring a video, paying for banner ads, or intelligently placing commercials.
Content marketing
Content marketing in combination with SEO is a winning strategy for any online marketplace. Write a blog that educates your readers and gate content to collect new email addresses.
Podcasts
Podcasts are another natural channel to scale through. Pitch shows to become a guest or offer to contribute content.
TV, print, and PR
Don't forget about traditional forms of marketing like TV commercials, print advertising, or public relations. Just make the outlets target your niche audience. 
How do you run your marketplace?
Now you know how to start and scale your marketplace. But how do you operate it?
Know your KPIs
You can track your marketplace's success if you track your metrics. It will help you monitor what aspects of your platform are working and what needs your attention.
Here's the thing: know your KPIs, or key performance indicators.
Some key marketplace KPIs to watch are:
GMV: Gross Merchandise Value, measures the value of goods and services sold

Take rate: The net revenue from commissions and fees

Gross Margin: Which is calculated by subtracting the cost of products or services sold from the net revenue

Average order value: How much users spend on a platform

Seller metrics and buyer metrics
Define your operations 
Keep your operations tidy from the beginning. That means clearly defining what operations processes look like.
For instance, what type of delivery can your customers choose from? Pick a delivery service to manage the shipping methods of your marketplace like DHL or Fulfillment by Amazon. 
Also define your returns process. What do returns look like for both your buyers and sellers? Forrester found that almost a third of customers said they would buy from the same marketplace again if the returns process was easy.
Over to you!
There you have it! Now you know how to market and scale your online marketplace to win.
With a clear, easy-to-implement online marketplace strategy, you're setting your marketplace up for success.
Want to build your own marketplace? 
Get started using powerful marketing tools for your marketplace, like the SaaS marketplace builder, Kreezalid. It's free for 14 days!