Curious to learn what the best online marketplaces are? Here are 12 examples of marketplace leaders and what makes them top choices.
Build your online marketplace today!
Benefit from a 7-day free trial, with no obligation or payment card
What are the top 12 best online marketplace examples? 
Marketplaces are exploding online and are growing into some of the world's largest and most profitable companies. Today, you will learn about these marketplace leaders and what makes them so successful. 
Ready to be inspired? Let's start.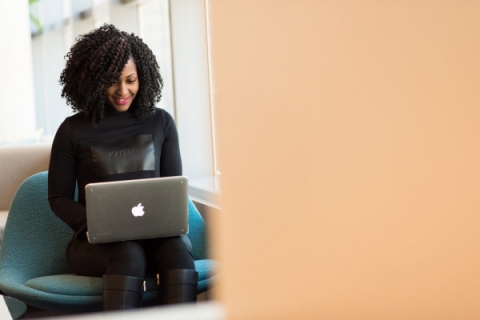 Source: Pexels
What is a marketplace?
First things first. What is a marketplace? 
By definition, an online marketplace is a digital middleman for sellers and buyers. Marketplaces simply facilitate the buying and selling of physical or digital goods. They come in many forms and can include e-commerce stores, like Amazon, or services, like Airbnb.
Forbes defines a marketplace as "a website or app that facilitates shopping from many different sources. The operator of the marketplace does not own any inventory, their business is to present other people's inventory to a user and facilitate a transaction."
There are many types of marketplaces and they cover a wide range of niche markets. Operating as either B2B or B2C, marketplaces are growing exponentially because consumers are shifting online. 79% of Americans make purchases online, meaning consumers have fully adopted the conveniences that digital marketplaces can offer.
Now that you know exactly what a marketplace is, here are some online marketplace examples.
Peer-to peer marketplace examples
A peer-to-peer marketplace is one that operates as B2C. That means it's a decentralized model where two individuals interact to complete a transaction, without an intermediary third party. Here are some examples of peer-to-peer marketplaces that you may recognize.
This vast internet-based enterprise has taken over the world of online shopping. As a top marketplace, 47% of online shoppers bought their first item on Amazon.
Amazon sells everything from books to music to toys to home goods. It serves as a middleman between retailers as well as selling its own private-label goods, like Amazon Basics. 
It was founded in 1994 and has since grown into the largest internet company by revenue in the world. In 2020, Amazon reported a net income of $21.3B U.S. dollars.
One of the first ride-share apps, Uber transformed the world of transportation. This marketplace connects people who need rides with drivers. It offers multiple levels of service and has since expanded into food delivery and other crowd-sourced transportation like cargo.
Uber made $11.1B in revenue in 2020 - in the midst of a global pandemic. Since its start in 2010, Uber is growing year over year and doesn't have any plans on slowing down.  
A destination to craft-lovers everywhere, Etsy is the world leader in handmade and vintage items and craft supplies. Like Uber, in 2020 Etsy also grew despite COVID-19 exploding over 100% in revenue to earn $1.7B. 
Etsy has attracted sellers from over 234 countries and is connecting artisans worldwide to people interested in supporting artists and small businesses.
B2B marketplace examples
A B2B marketplace connects sellers and buyers allowing them to do business together in one place online. However, the marketplace is the one who processes their transactions online. Here are some online marketplace examples.
This unique platform empowers freelancers to conduct business with interested parties. Upwork allows clients to list countless types of jobs ranging from graphic design to finance. On job boards, freelancers can pitch and get hired.
Considering over 53 million Americans freelance, Upwork is fueling the new work-from-home movement and helping businesses hire trusted freelancers.
If you're looking to buy a car in America, there's a good chance you came across Autotrader. This automotive marketplace enables car owners and dealers to advertise their new or used cars to interested buyers.
This listing marketplace has been helping people sell cars since 1997. It's known for providing the highest quality leads possible. It's expecting to make a revenue of $334M this year.
Another top example of a service online marketplace is Clik Trip. This platform connects local photographers with those in need of photography services, as well as offering photo experiences like workshops and tours.
Created in 2019, Clik Trip was started by an award-winning photojournalist. The platform is growing because it's leveraging photographers' deep knowledge of their locations and strong connections to their local communities to deliver the best services possible.
Ecommerce marketplace examples
Online shopping is more popular than ever, so it is no wonder that eCommerce marketplaces are among the top contenders. Offering a place where buyers and sellers can meet, here are some eCommerce marketplace examples.
Founded early in 1995, eBay is one of the world's eCommerce leaders. It lets shoppers browse in endless categories from electronics to art. This platform is unique because it allows shoppers to bid for items in a live auction.
eBay attracted 183 million active shoppers worldwide in December 2019. It's low barrier to entry allows users to easily list and sell items while eBay collects 12-15% of each transaction.
Based in China, Alibaba is the eastern world's Amazon. It connects ecommerce vendors and manufacturers in a wide array of categories and has become one of the world's largest companies. With a market value of $463B, Alibaba offers ready-to-ship products and drop-shipping options.
When you think of Walmart, you probably don't think of an online marketplace. But, this retail giant has expanded their online eCommerce presence to become the 7th most visited online marketplace in the world.
Walmart started as a single, discount retail store in 1962 and is the oldest company on our list. However, they have adapted and evolved to remain a market leader, servicing approximately 220M customers in 24 countries via stores and their eCommerce websites. 
Service marketplaces examples
These days, people are willing to pay for convenience. That's why service marketplaces have also risen in popularity. These marketplaces connect those who offer a service to those willing to hire them. Here are some examples of service marketplaces.
Launched in 2007, Airbnb is a marketplace where hosts can list their space to attract renters to book unique accommodations anywhere in the world. It's since expanded into offering experiences where tour guides can share interests and passions to travelers.
Airbnb offers 5.6M listings in over 220 countries and regions worldwide. If you're traveling, it's likely you'll browse this online marketplace when searching for accommodations.
Finding holistic healthcare practitioners in a specific area was hard - until The Wellness Quo. This marketplace is a go-to for finding trusted, licensed, and holistic doctors across Asia and Europe.
In less than a month, The Wellness Quo was able to launch their MVP marketplace with Kreezalid and gain early traction. It's adapted to connect practitioners via video appointments as well as in-person visits. 
If you have a fluffy friend and need a pet-sitter, Rover is your marketplace. This dog and cat-friendly platform helps those who need someone to care for their pet connect with hosts nearby. It's "loving pet care in your neighborhood."
From dog walkers to cat boarding, Rover (and Wag, it's top competitor) is worth more than $300 million in venture capital funding.
Over to you!
There you have it. That was 12 of the world's best online marketplaces. 
Now that you know what the best online marketplace examples are, hopefully you feel inspired to start your own.
Want to get started building your own marketplace? Try Kreezalid for free!