Discover the keys success of rocking activities and tours marketplace and see how you could learn from them.
Build your online marketplace today!
Benefit from a 7-day free trial, with no obligation or payment card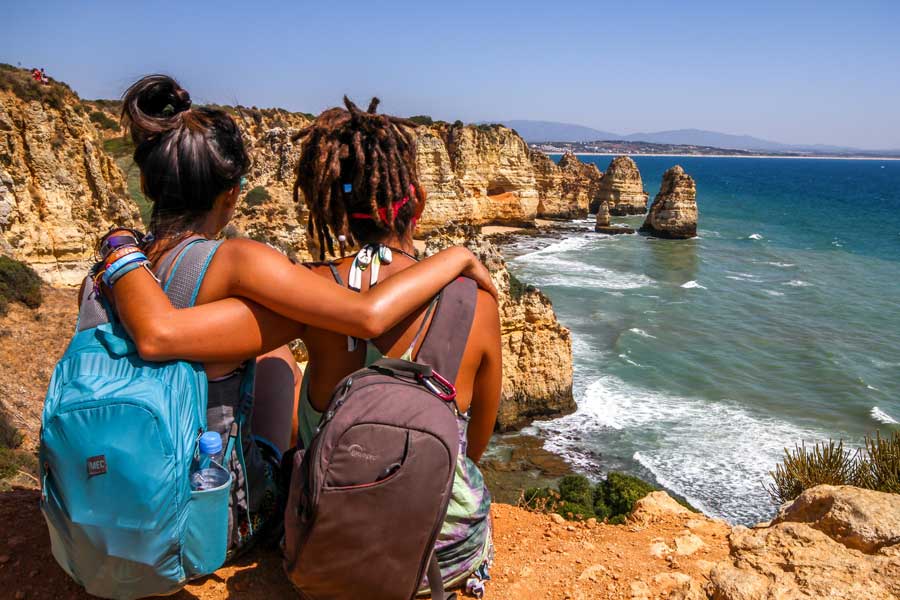 The most beautiful in the world is, of course, the world itself. – Wallace Stevens.
Fortunately, nowadays people travel a lot around this most beautiful world to see the unseen and to know the unknown. Previously, most people had to depend on ordinary travel agencies for their activities and tours. Many travelers may now search for flights, hotels, and apartment reservations and rent cars themselves.
Due to the internet revolution, the tourism industry has become more flourished and travelers don't need to waste their precious time visiting travel agencies while they can create travel packages themselves. Yes, self-planned activities and tours are the trends now instead of ready-to-buy tours.
An activities and tours marketplace is an online platform that stores and offers numerous travel packages and products to consumers. There are online travel marketplaces like Airbnb, Expedia, Viator, GetYourGuide, etc. that already have lots of solutions for activities and tours and aim to improve the travel experience for tourists and travelers.
Let's analyze the keys success of these platforms and see how you could learn from them.
Know your market
Having a solid understanding of online travel activities market is important.
Keep in mind, activities have remained as attractions in the global travel, tourism and hospitality industry. There are many online travel marketplaces that are working on a global level offering various tours and activities. Viator is a good example of such an online travel marketplace.
These platforms keep tour and activity options in the one place for potential customers to compare their options in similar destinations. They also facilitate greater exposure for different businesses who would like to promote their tours and activities on a wider scale.
As a marketplace owner, you work here as a middleman and your marketplace brings lower costs to the customers by letting them purchase directly from sellers or suppliers. Usually, customers seeking to purchase activities and tours have always been separated from the suppliers by layers of travel agents. But it seems to be the perfect opportunity for an online marketplace to bring together what is now a very long tail and fragmented market.
If this opportunity is performed correctly, it can act as the perfect agent of disintermediation.
Then there comes a set of questions such as how will you attract the customers to your marketplace? Will your platform be a two-facing marketplace, meaning that it is directed at business partners (B2B) and end-users (B2C) or will it solely be consumer-facing? Are there any options that you have for growth hacks? Who will it make sense to hire from the very beginning or get-go? Has enough thought gone into your user experience?
Turn your marketplace into a successful one
It is natural to think that if the marketplace can get to thousands of users, it is going to be a breeze. You may be right.
But before having a thousand raving users, you first have to get 100 happy users. But, you need to get ten satisfied users before you get 100 happy users...
It is the main task of a successful marketplace to facilitate communication between the suppliers and the customers and even leverage the fact that it is going to happen as part of the trust building process.
As a marketplace owner, you should focus on these two things while developing an activity and tour marketplace:
Building inbound traffic
Converting website visitors into customers
Building inbound traffic
Content creation and content distribution strategy are very important to build a successful marketplace for activities and tours. Customers are needed to be ensured to see what is offered. Selecting the exact content marketing strategies, and understanding the trends that are out there, can allow marketplace owners to decide on the best tools and tactics to use that fits into their company's objectives.
You may know that every outbound effort you put into motion should produce inbound results. At the very beginning, for the first few blogs, social media and misc. posts, you can use your best judgment to see what kind of audience you are working with.
Over time, however, you need to know exactly who you are targeting with your content. Follow the followings:
When your niche is broad, you can tighten the scope. You can also start with a specific theme of services, however, don't spread yourself too thin

.

Develop an ideal customer profile (ICP) and

customer personas

. Which social media platforms are used by your customers? Where is information got from? How is the information digested? Are there any remarkable purchasing habits or patterns?

Try to utilize all possible free resources. Consult, or seek for suggestions by questioning in

Reddit

,

Quora

, forums, listing services, industry-specific groups on Facebook or/and Linkedin, and then consider outsourcing tasks via platforms like

Growth Geeks

.

There are some tasks that you need to do on regular basis such as writing a weekly blog post, using 2 or 3 suitable social media outlets, managing one email marketing platform (e.g.

MailChimp

), partnering with three complementary partners, and having a strong initial cold outreach (phone, email, in-person).

Remember to think like an intermediary. A successful marketplace takes into account the interests of both significant parties – sellers and end-users.
Converting website visitors with marketing ressources
You have already established your traffic building tools, now line up almost all the conversion oriented platforms at your disposal to maximize revenue to the marketplace. While converting leads into paying customers, you are, actually, going to want to avoid re-inventing the wheel and consolidating business tools wherever it's possible. As a general rule, you do not need advanced programming skills to set things up.
As a marketplace owner, you will find there numerous affordable services that can help you connect all the moving pieces such as capturing a customer-facing transaction, collecting a booking surcharge or processing fee, creating a seller database and backend management app, as well as generally setting things up for scale. Here are a few platforms to try:
Try to use

FullStory

or

Hotjar

to track how your customers are engaging with your destination marketplace. Using these platforms will provide you with heat maps that highlight which portions of your website customer engage with most.

Build your online reviews on TripAdvisor, Google, Facebook and on your marketplace

Partner with visitor information centers and display "verified partner" badges on your website

You can add a live chat box like

Crisp

to your website for real-time communication with customers. Remember this will be a great way to include a human section to your online marketplace.

You can create A/B test scenarios by using

Optimizely

to decide which colors, fonts, sidebars, templates, etc. produce the greatest clicks and results.
While you are ready to develop your marketplace into a successful one, go ahead and try to use more sophisticated techniques. Follow the aforementioned things and you will then be equipped to keep the new users you attract. Remember, your greatest challenging may be traffic and your greatest asset can be consistency. To build a successful marketplace for activities and tours, you will need experiences and services to dedicate your marketplace to a specific niche in the form of geography, vertical and demographic.