If you want to grow your online business, you've got a lot of options at your fingertips. Slick paid ad campaigns, email marketing strategies, influencer collaborations — the list is virtually endless.
Build your online marketplace today!
Benefit from a 7-day free trial, with no obligation or payment card
If you want to grow your online marketplace, you've got a lot of options at your fingertips. You can use paid ad campaigns, email marketing strategies, influencer collaborations — the list is virtually endless.
But the best strategy at your disposal? Simple: Create a loyal online community for your marketplace. When you have a customer community behind your brand, you'll experience business growth on autopilot.
Read on to find out why a customer community matters for your marketplace and how you can nail it in 2019.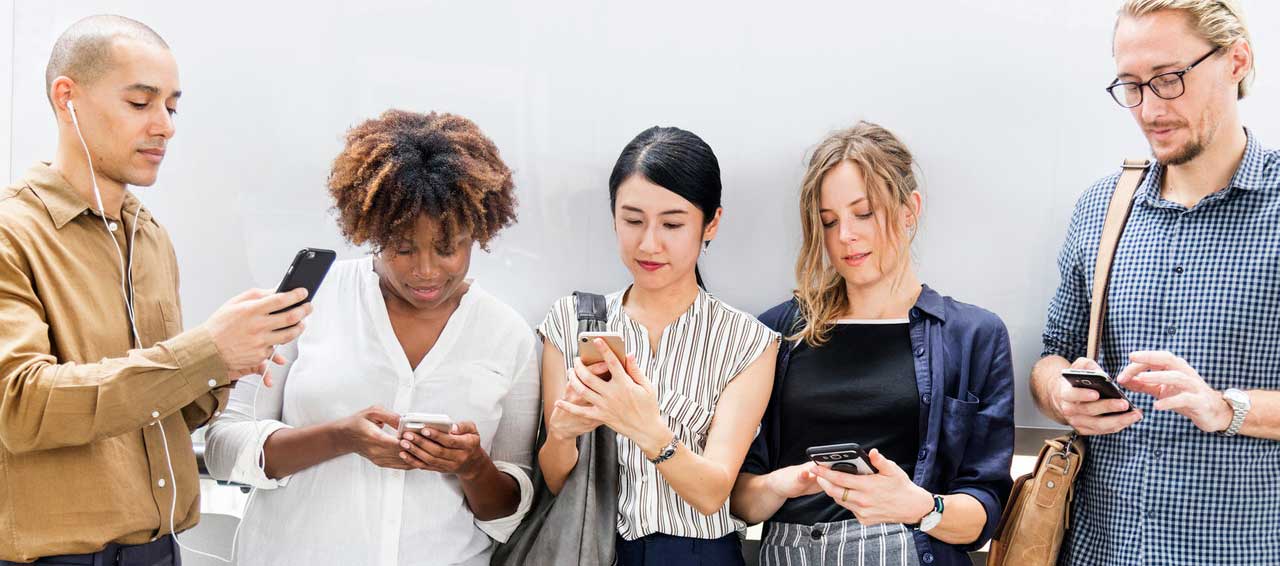 Source: Pexels
Why does a customer community matter for your marketplace website?
A customer community is vital for growing brands — but why? Let's break it down.
A marketplace community makes your customers feel like part of something bigger
As humans, we all want to feel like we're part of something bigger, whether it's a sports team's fanbase, a brand's following, or even a social cause. We all enjoy the intimacy and camaraderie of a like-minded community.
And being part of a brand's community gives us that same feeling. A business's customers typically share the same interests and personal qualities and are engaged with that industry. For example, an activewear brand's customers are usually fitness fanatics.
Your business unites your customers into a community, engaging them and giving them a space to connect with you and like-minded peers. This community increases their affection for your business, which in turn means they will be more likely to shop with you again.
A marketplace community goes beyond traditional marketing strategies
Your customers face a barrage of ads on a daily basis.
When they open a newspaper, they see print ads. When they watch television, they're shown reams of adverts in-between their favorite programs. When they check their Facebook, they're shown sponsored posts.
As a result, your customers are all but numb to a brand's marketing efforts. And while paid ads should still play a role in your marketing, a customer community circumvents this.
Customers often look at a brand's community when they're scoping out a potential purchase. If you provide strong content that your customers love, you'll create a trustworthy, engaging brand that people will return to time and again- a community for your marketplace
A marketplace community delivers valuable social proof that works for your brand
In a digital world, customers have plenty of choices when they're making a purchase online. With so many brands vying for customers' attention, it's important that you go beyond typical marketing and provide strong social proof.
Social proof is what sets your brand apart from the crowd. Praise on social media and review aggregate sites all go towards fostering positive social proof, and your customer community is where this crystallizes.
A strong customer community really provides you with social proof without even having to ask. Satisfied shoppers will freely praise your brand online, shouting about your great product, on-point customer service, and engaging brand personality.
A marketplace community transforms your business into a defined brand
It's never been easier to start a business.
Between easy-to-use content management systems, slick and scalable marketing tools, and a global community of like-minded entrepreneurs eager to share their knowledge, starting a business is easy for anyone and everyone.
Indeed, entrepreneurship has become a business in itself, and you could buy or sell a business as easily as buying a carton of milk.
While this is great for entrepreneurs, it does mean that you need to work a lot harder to get your brand seen. A good customer community for your marketplace helps you do just that, transforming your business into a defined brand through great content, strong customer relationships, and a hub of united individuals.
How can I build a customer community for my brand?
You know why a loyal customer community is important. Now let's look at how you can create that community.
Find out more about your loyal customers
Before you do anything, you need to identify exactly who your customers are. You can't create a community if you don't know your customers, so take the time to really find out who they are.
This starts with consumer research. Mine your social media strategy to find the things that your customers care about. What are their common interests? What else are they interested in besides your brand?
Keyword research is also a useful strategy here. Identifying what your customers search for online reveals their pain points. Do some thorough keyword research and create content that addresses these concerns. Use this research to guide your community building strategy, appealing to their pain points throughout.
Craft a content strategy that your customers want to see
Your content strategy is the foundation of your community. It's the thread that ties your community, letting you showcase your ethos, personality, values, and more. Content enhances your customers' perception of your brand, so it's worth getting right.
The key to this is simple but important: create content that your customers want to read. Armed with your keyword research and consumer insight, you'll have plenty of inspiration for content ideas that keep your customers locked into your brand.
Remember, a strong content strategy is a diverse one. Use a blend of behind-the-scenes videos, founder Q&As, infographics, essential guides, and more to deliver value to your audience time and again.
Embrace social media for a social community
Hand-in-hand with your content strategy is your social media presence. Your social media is the primary point of contact between your brand and your customers, and it is where your community is most active.
Create a comprehensive social strategy that works alongside your content. As well as sharing your blogs and videos, post updates regularly that invite customer participation.
Your Instagram Story is ideal for this — use the poll and questions Stickers to show some love to your community (this is also great for some quick consumer research).
But community love goes both ways. When your customers react to your social updates, respond to them with genuine replies. This little act goes a long way towards strengthening your customer relationships, so allocate a slot of time each day for responding to your customers.
If you want to see sustained, scalable growth in 2019, you need a loyal customer community. It's virtually free, easy to nurture, and creates a pool of engaged customers that will return to your brand time and again. Follow the tips above and start building your customer community for your marketplace today.