How do you create a successful B2B marketplace? Here are the exact steps you need to build your B2B marketplace for businesses.
Build your online marketplace today!
Benefit from a 7-day free trial, with no obligation or payment card
How do you create a successful B2B marketplace?
A B2B marketplace can be a profitable marketplace business model. After all, B2B transactions tend to be long-term and lucrative transactions. And today, you learn all about building a B2B marketplace so that you can reap the rewards. 
Ready to learn more? Let's dive right in.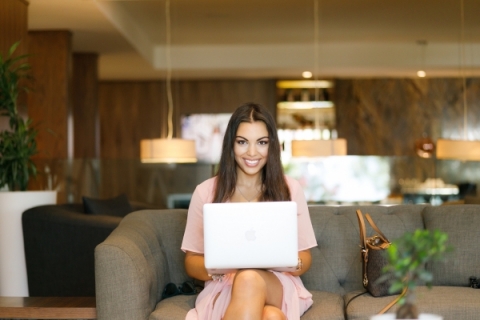 Source: Pexel
What is a B2B marketplace?
First things first: What is a B2B marketplace? That's what we'll look at here below.
How does a B2B marketplace work?
A marketplace platform is a platform that connects sellers and buyers. A B2C (business to consumer) marketplace connects sellers and individuals. For example, Etsy is a typical B2C marketplace platform.
A B2B (business to business) marketplace connects businesses. The freelancing platform Upwork and the ecommerce vendor marketplace Alibaba are examples of B2B marketplaces.
However, many marketplaces are hybrids of B2B and B2C. Sellers on Etsy can target retailers to sell their products in bulk. Hosts on the vacation rental marketplace Airbnb mainly target consumers. At the same time, they can offer accommodation for business travelers. 
The great thing about B2B marketplaces is this: You need fewer users because B2B transactions tend to be long-term arrangements. 
On the other hand, if your marketplace is in an established industry, it can be hard to lure B2B users to use a new, competing platform. After all, businesses tend to stick to their existing systems. But as long as you have a great offer, you can grow your marketplace with the right marketing strategy (read our guide on it here). 
B2B marketplace examples
What are some B2B marketplace examples? Good question. Here are the best examples of B2B marketplaces. 
Of course, these are some of the biggest actors. There are tons of niche B2B marketplaces. For example, Contently connects content writers with businesses and Toptal connects developers with businesses. 
Alibaba: Connecting ecommerce vendors and manufacturers
Alibaba is a B2B marketplace and one of the world's biggest companies. Based in China, it connects manufacturers with ecommerce vendors.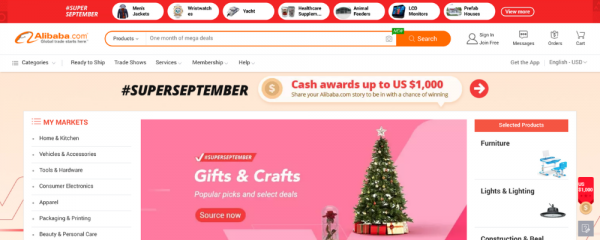 Upwork: Connecting businesses and freelancers
Upwork is another leading B2B marketplace. This platform connects businesses with different types of freelancers.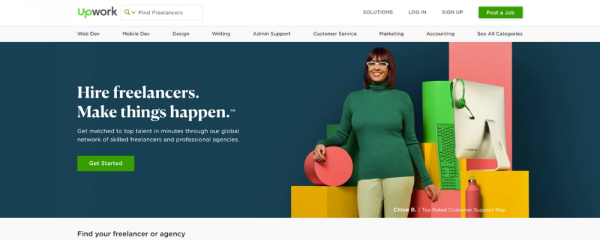 Amazon Business: Connecting sellers and businesses
Amazon Business is a marketplace for businesses. It's a simpler way for businesses to buy from Amazon vendors.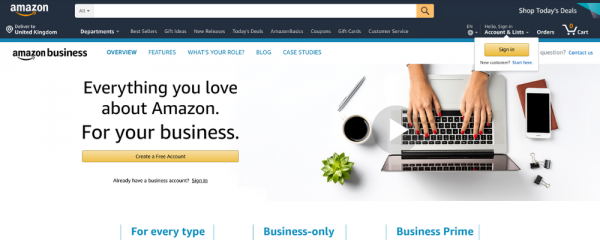 What should your B2B marketplace look like?
Now you might be wondering:
What should YOUR B2B marketplace look like? 
There are a few things that go into creating a successful B2B marketplace. Here are the most important elements you need to keep in mind. 
Your niche
Your B2B marketplace business needs a niche. Why? Because that's the only way your marketplace can stand out.
Think about it: If your business is a general ecommerce B2B marketplace, it probably won't get much attention. After all, there are well-known marketplaces like Alibaba out there. Those are marketplaces people turn to for their more general needs.
But if your marketplace has a niche, your marketplace will be seen as the "go-to" source for that niche. For example, you might be THE marketplace for businesses that need to find quality jewelry or a marketplace for the best business travel services.
To figure out your niche, look at the industry you want to operate in. What's already out there? How can you offer a better marketplace? Do you offer better quality or make B2B transactions more convenient or cheaper? 
Product/market fit
Your business will only work if there's a product/market fit. 
What does this mean? Simple: That there needs to be a market that is hungry for your B2B marketplace. 
Usually, you will need to iterate to find that fit. You know people want your platform when they start signing up and paying for it. On the other hand, if they don't see the value of your platform, you need to tweak to find a better product/market fit.
Business model
Your next step is to figure out what business model you want to use. After all, your business model is one of the most important elements of your business.
With the right business model, you can scale and build a profitable business. With the wrong model, you will be stuck in growing a business that is doomed from the start. 
The best way to price your business? It's probably a commission model, where you get a slice of every transaction that is made on your platform. Alternatively, if you have fewer but bigger transactions, you might consider pricing per every lead that you help your users get. 
Users
Finally, think about who your users are. Are they small businesses, mid-sized businesses or enterprise businesses? Or are you catering to different types of businesses?
You need to be clear on this to know:
What motivates your users to use your platform.

An enterprise business has different needs and budgets than a small, one-man business.

How to attract them to your platform.

You might be able to get smaller businesses by advertising on social media. Bigger businesses usually require more in-person marketing efforts. 

What price level your marketplace should have.

After all, it might be easier to attract smaller businesses to your platform. But they won't be able to spend like enterprise businesses. 
How to find the right B2B marketplace software
Once you have your B2B marketplace fundamentals in place, it's time to build your platform.
The easiest way? You can develop your platform from scratch. However, the fastest and most cost-effective way is to use a B2B marketplace software. 
These are SaaS tools with drag-and-drop features that you can use to set up your B2B marketplace in less than a day. If you need more advanced features, you can usually customize your platform.
Your B2B marketplace builder needs to include the following.
The features you need.

These should include at least basic things like listings, user profiles, payment methods, and a way for users to communicate with each other.

Security.

Trust and security are essential for a marketplace business, so your B2B marketplace software must have proper security measures in place. For example, it needs to offer secure transactions and communication methods.

Customizability.

If you have special requirements for your marketplace, your marketplace needs to offer a way for you to customize your own platform. 
At Kreezalid, we offer a B2B marketplace builder. Our interface is easy to use, but you get access to a lot of powerful features. Here's more about what we offer.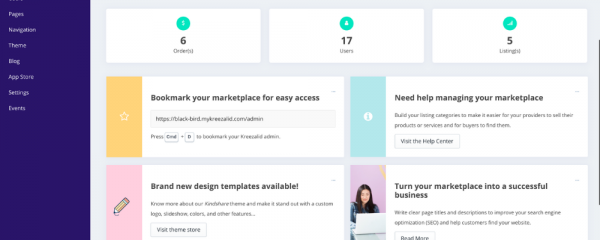 How to grow and scale your B2B marketplace
Once you have created your B2B marketplace, it's time to grow and scale it.
When you first start growing your B2B marketplace, you should first focus on getting users organically. This is especially the case if you're working with bigger companies. 
In the beginning, you will need to overcome the classic "chicken or egg" problem. What does this mean? That a marketplace needs both sellers and buyers, but it's not always clear which user group you should prioritize. 
A good approach is to first get a number of sellers to your marketplace. They have an incentive to join and once you can show that your marketplace has something to offer, you can grow it with buyers.
To get your first users (both sellers and buyers), you might try:
Tapping into your network.

Cold emailing and cold calling.

Going to conferences, trade shows, and industry events.

Partnering with companies that cater to your audience but that aren't direct competitors.
But what do you do once you have a number of sellers and buyers on your B2B marketplace? 
You can start scaling it.
Now, you use more scalable marketing methods to attract users. You continue focusing on the strategies you've used previously to attract users, but now, you start adding strategies that attract even more people to your site. 
These include strategies like:
Search engine optimization.

Get your users to

find your marketplace on search engines

. 

Content marketing.

With your blog content, you build an audience of loyal fans who see your brand as the leading expert in your niche.

Guest posting and PR.

By getting your company featured in publications, you automatically grow your audience and build more brand awareness. 

Social media marketing.

Depending on the businesses you target, social media marketing might be a way for you to attract new users. You can use platforms like LinkedIn and Facebook to get users to your marketplace.
Want to start building your B2B marketplace today?
There you have it. Now you know how to create a B2B marketplace. What it comes down to is finding the right niche, market fit, business model, and user base. 
Once you have your basics nailed down, it's time to start building your B2B marketplace. For that, you need the right marketplace software.
At Kreezalid, we offer different options, depending on your marketplace needs. You can use our drag-and-drop tool to create your marketplace or customize it. Either way, your B2B marketplace will have all the powerful features it needs for fast growth.
Want to try Kreezalid for free over the next 14 days? Sign up here!