Want to learn how you can grow your business with marketplace SEO? Here's how to grow your online marketplace with content marketing and SEO!
Build your online marketplace today!
Benefit from a 14-day free trial, with no obligation or payment card
Wondering how you can use marketplace SEO to grow your online marketplace business with content marketing? That's what you'll learn today. More specifically, SEO can be a great way to quickly grow your marketplace business and get both sellers and buyers to join as users. In the end, that's what you need to scale your business. The best part? SEO drives organic traffic, which means that it's free traffic that comes to your website every day. Ready to learn more? Let's dive right in.
How to use marketplace SEO and content marketing to grow your community
SEO (search engine optimization) is used to grow traffic from search engines like Google. You take certain steps to optimize your website and that way, people find you on Google.
A major part of your SEO strategy? Content marketing.
With SEO and content marketing, you get targeted traffic and grow an engaged community for your marketplace.
But having great content in place won't move the needle much. Instead, you need to optimize it for SEO. So let's take a look at how content marketing can improve your marketplace's SEO strategy.
What is content marketing?
Content marketing is a marketing technique that's used to creating valuable, relevant, and consistent content to attract and acquire a clearly defined audience – with the objective of driving profitable customer action (purchases). The idea is to make useful and fun content available to your customers or prospects to help them and educate them on how your marketplace works.
In short, content marketing and SEO can be summarized like this: 
Content marketing: Creating and diffusing content to attract traffic.
SEO: Anything done to increase your organic search engine traffic.
Your content marketing strategy can be used in both B2B and B2C relationships. Today, we will look at content as part of a B2C strategy, especially for peer to peer marketplaces.
In other words: How you as an online marketplace owner attract buyers and sellers with marketplace SEO.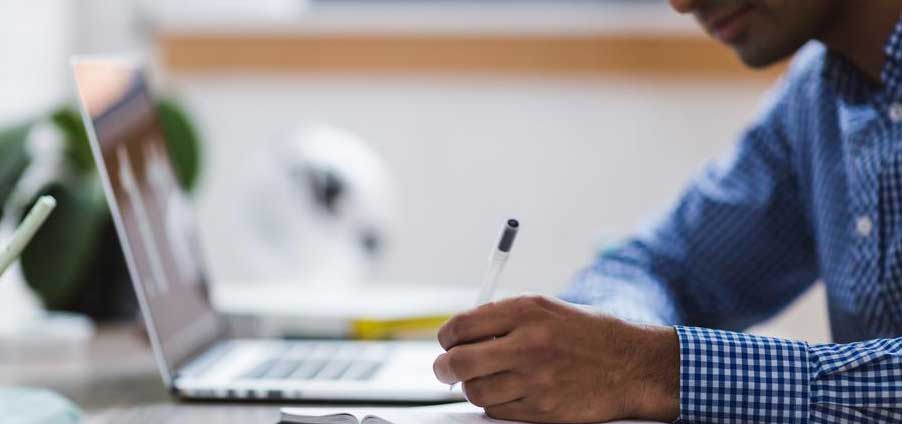 What content to create to improve your marketplace SEO
The production of content can take various forms, depending on the media and your objective.
The objectives you should have for your content marketing strategy are one or several of these objectives:
TRAFFIC

: increase your traffic and generate more visits (inbound marketing strategy and SEO optimization)

CONVERSION

: get people to buy from your sellers or sign up for your marketplace

BRANDING

: enable your community to build a following and value your brand (brand content and brand publishing)

HELP

: to provide customer support (FAQ, helpdesk, advice, etc.)
With these objectives, you can opt for different types of content formats such as:
Tips and tricks (blog, index cards, articles, etc.)

Tutorials or advertising videos

Product descriptions

Periodic advice/landing sites

User-created content also known as User Generated Content (UGC). These are, for example, user reviews, forums, self-help communities, etc.
One of the most common forms of content are blog posts. Here's what you need to know about creating blog posts that stand out and drive your target audience to your website.
How to create blog posts that grow your audience 
All you need to do is consider the following 5 basic principles to produce content that will captivate your audience:
By following these 5 principles, you can start producing content that will attract your target audience. 
1. Clear editorial guidelines
Your editorial guidelines create common, main principles that will guide the writing of content for your marketplace. It is a minute reference document which details the rules to be considered for the writing of a post and will ensure the editorial homogeneity and the style of the articles of your blog. Thus, the articles of the blog remain coherent between them. This is the guideline for your blog.
There are no pre-established rules to create these guidelines. You are not going to start writing a thick guide. Firstly, because it would be a nice waste of time, and then too many rules can seriously damage your creativity. The editorial guidelines are a document that will help you and not constrain you.
Whatever its format, the editorial guidelines must take into account the following -
Your communication objectives: target, type of targeted traffic, etc.

Your SEO strategy.

Your editorial line: thematic thread, personality of your brand, type of information, your voice (near or impersonal, casual or serious, committed or factual, etc.), the desired level of technicality, the pace of publication

Organization of the blog and rubric: cutting of articles in coherent categories
2. Express your ideas clearly
An article that converts is a clear article! Avoid a little too complex style figures and extended sentences that look like indigestible paragraphs. Keep your writing clear and concise. Your writing will be more effective and impactful.
Always use short, simple words that even a child can understand, cut out unnecessary words. Remember, being clear is always better than showing off your knowledge.
3. Structure your articles
In order to be able to better convey your ideas to your readers, to interest your audience and to work on your SEO, you must be clear in the structuring of your articles, from the title to the conclusion. And, thus you need to monitor several elements of your article such as -
Titles
Introductions
Body of text
Links
Images and videos
4. Use your own style
Whatever your subject, your articles must have personality. Even if you are required to consider some form of professionalism while writing content, this does not mean that you have to produce academic articles without relief.
On your marketplace blog, you have the opportunity to share your passion for a particular area, or expertise. Take advantage of this to assert a personal style that will make your readers feel closer to you and your concept.
Never confuse "formal" with "professional"
Do not think that, to be taken seriously, you must adopt formal and strict writing. Of course, your spelling must be flawless, and you must have a good command over grammar. But your articles needn't look like a legal brief or a piece of legislation. Relax, your readers will have more fun reading you.
5. Write impactful texts
By reading an article sometimes you may exclaim saying -
"God, this blogger is a genius …!"
Yes, here lies the power of impacting content! It will be for you to use words that will immediately speak to your target.
There are 2 things to know if you really want to be connected with your audience:
Know exactly who you are talking to.
Know the words they use to describe what they are looking for.
Be careful, being a marketplace administer, this is not about manipulating your audience. Without denying your philosophy and values, you will learn to share and express your ideas while listening to the concerns of your audience. Your impact lies in your ability to show you caring and compassionate.
Remember 2 important things: Know who you are talking to and write articles that respond to what they want, not just what you think.
Optimizing the SEO of your marketplace with content marketing will help increase the quantity and quality of traffic to your website through organic search engine results, and thus make your online business much more profitable.
Other ways to optimize your marketplace SEO
Now you know how to use content marketing to optimize your SEO. But while content is a huge part of your SEO strategy, it's not all you need. 
Link building
In fact, one of the biggest SEO metrics is link building.
You need other websites to link back to your site. This will tell Google that your website is an authority website that can be trusted. That way, Google will rank your marketplace higher in its search results.
To build links, your quality content will come in handy. After all, other websites want to link to quality websites. 
But to actively get links, you need to take the following steps:
Guest post. Reach out to other websites and write articles for them. When they link back, you get a backlink.

Build partnerships. Build relationships in your niche and partner with different websites.

Use

HARO

. Help a Reporter Out connects story sources (like yourself) with journalists and bloggers. Monitor daily HARO newsletters to find PR opportunities for your marketplace.
Other SEO elements
Other SEO elements include:
Using a relevant target keyword. You can use a tool like

Ubersuggest

to find keywords that fit your text and audience. 

Link to both internal content (pages on your own site) and external content (other websites). 

Use your target keyword in your text a few times. 

Write a

meta description

for your text and

use alt tags

. 

Think about the site structure of your marketplace (for example

your navigation

)- make it as simple as possible for your users.
If you want to make SEO simple for your marketplace, you can use Kreezalid to build your platform. We put a lot of focus on SEO and enable a ton of useful SEO functionalities so that you can grow your audience.
Over to you!
Optimizing your marketplace SEO with content marketing will help increase the quantity and quality of traffic to your website through organic search engine results, and thus make your online business much more profitable.