How do you build a rental marketplace? Today, you get a step-by-step guide to start and run a profitable rental marketplace.
Build your online marketplace today!
Benefit from a 7-day free trial, with no obligation or payment card
Want to build a rental marketplace? 
After all, some of the most successful companies, like Airbnb, are rental marketplaces.
But how do you get started? And what should you take into consideration? 
Read on to learn all about what it takes to build a peer-to-peer rental marketplace.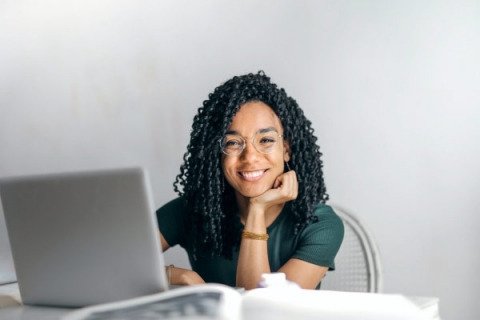 Source: Pexels
What is a rental marketplace?
A rental marketplace is a platform where users rent assets from each other. The most notable example is Airbnb. A few other examples are Vrbo (previously HomeAway) and Breather (office space). 
The idea is that people have assets they don't use all the time, like their houses, cars, and even appliances like drilling machines. 
By renting them out, renters make money. 
For rentees, this means more convenience and often lower prices. 
For example, Airbnb made it easier, more convenient, and cheaper to travel. 
But how do YOU build a rental marketplace?
Here's what you need to know. 
How to create a profitable marketplace
To create a profitable marketplace you need a great idea, you need to know that there's enough demand for it, and you need to choose the right business model.
Here below, we'll look at all of these. 
Do you need a marketplace idea?
Maybe you have a marketplace idea -- or you're looking for one. 
But how do you come up with an idea? 
Simple:
Look at what already exists and how you can, in one way or another, improve that service. Also, look at what problems you or people around you have.
However, while existing businesses show you that there is a demand, you probably can't compete with those businesses upfront.
For example, let's say you want to start a marketplace for short-term apartment rentals. Is it a good idea to start a rental marketplace just like Airbnb?
Probably not. You see, Airbnb has a LOT of spending power and millions of customers. They will always be one step ahead of you. 
Instead, you can get a leg up by creating a niche marketplace.
If you solve people's specific problems, they will be more likely to sign up for your marketplace.
In our example here above, you might build a rental marketplace for campervans or châlets in the Alps.
But before you move forward with your marketplace idea, you need to know if there's enough demand. That's what we'll look at next.
Is there enough demand? 
As with any product or service, you need to know that there is a demand for your marketplace. 
And even if there is demand, ask yourself: Is there enough demand?
For example:
Consider Airbnb. Houses are high-value assets, which means that the renter can ask for a higher price. Plus, if a host has a spare room or apartment, they can rent it out year-round. In many places, like bigger cities, there is a lot of demand for short and long-term housing. 
As a result, Airbnb's hosts can make a great side income or even full-time living on the platform. 
Now, if your marketplace is a rental marketplace for (let's say) drills, you will need to consider a few things.
First, consumers only need drills now and then. There might not be sustainable demand at all times. 
Second, drills can't be rented for a very high price, so renters will have a hard time making enough money on your platform.
But maybe you decide to create a B2B rental marketplace. In that case, you might find that there is enough demand to rent drills in big volumes to construction companies. That way, your rental marketplace might be sustainable in the long-term because it generates enough income and there's enough demand. 
What business model should you choose?
Next, you need to decide on your business model. 
Most marketplace businesses are built on commissions. So, every time when a payment is made on the marketplace platform, the marketplace owner gets a share of that payment.
Sometimes there are other added fees, such as a small fee to process payments. 
But your rental marketplace could also be built with a different business model.
Take TrustedHousesitters. 
This is a marketplace for people who want someone to look after their house for them when they're away. In exchange for free lodging, their guests water their plants, take care of their pets, and in other ways, manage the property.
There are no payments, so TrustedHouseSitters can't ask for a commission. Instead, users pay a fee to use the platform. 
How to successfully grow your rental marketplace
Now that you have an idea and you know how to position it for profitability, it's time to look at how you can grow your marketplace. 
When you start growing your marketplace, it can be tempting to try and do it all:
Facebook ads, blogging, YouTube, Instagram…
But actually, you want to start with the lowest hanging fruit first.
Let me explain:
There are steps you can take right now that take a bit more work on your side but that will get you much faster results than if you try to learn all marketing tactics out there.
For example:
Share your marketplace with family and friends. 

Partner with other businesses that are already serving the same market.

Engage with people in online forums where your users are hanging out. 
Use these strategies to get your first users. Once you know that your marketplace will be sustainable, you can move on to other strategies. 
Want to read more about marketing your rental marketplace? Read our guide here. 
How to build your rental marketplace 
Now you know what it takes to start and grow a rental marketplace.
But how do you actually build it and what should it look like?
Let's take a look.
The best rental marketplace software
You can choose to develop your own marketplace from scratch or use a no-code option, a marketplace software. 
Developing your own marketplace will cost you at least $20,000. 
That's why we'll focus on services that let you use drag-and-drop tools to build your marketplace. These tend to be monthly subscriptions and their subscription fees will start around $100/month.
Our own tool, Kreezalid, is one example. 
We built it because we used to work with marketplace owners when we were running our first business, a website design agency. We realized that there was a need for a flexible and affordable option. 
With a marketplace website builder, you can get started in less than an hour. Choose themes, add on features as you need and want to, and start inviting users to your marketplace. (Kreezalis includes a theme for rental marketplaces.)
You can sign up for a free account on Kreezalid and try it out for 14 days. That way, you get a feel for how to grow your marketplace.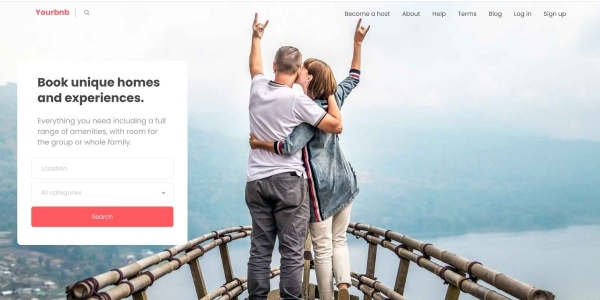 The features you should include 
What features should your marketplace include?
Good question. In the beginning, you'll want to go with a leaner option. The most important features are:
User accounts and listings
Your marketplace needs user accounts and listings so that people can sign up for your marketplace and start renting.
Reviews
The next feature? Reviews. After all, renting out assets to someone and renting assets from someone requires a certain level of trust. Reviews can help build this trust.
Customer support
Another way to increase trust is to set up customer support. You can just use an email and phone number people can call, but also other messaging functions (like chats) could be beneficial. 
Payment solution
Include a payment solution (Kreezalid uses Stripe and MangoPay). If possible, include a way for people to use escrows, ie. once money has been paid, it's frozen until the rental agreement has been fulfilled. 
Insurance 
And finally, you can improve security and trust on your platform by setting up an insurance policy. You might not be able to insure all the transactions that happen on your platform, but at least a number of them. 
Over to you!
There you have it. Now you know how to build a rental marketplace. 
Want to get started? 
Try Kreezalid for free for 14 days and start building your marketplace today.