Do you want to see your marketplace thrive in 2022? Marketplace trust is a key factor to a winning platform.
Build your online marketplace today!
Benefit from a 7-day free trial, with no obligation or payment card
Why is marketplace trust important? 
If you're launching an online marketplace, building trust within the platform is a great place to start to grow a profitable business. This guide will give you actionable steps to increase trust between your customers and vendors and YOU. A strong foundation will set you up for growth and success far beyond 2021.
Ready to win? Keep reading.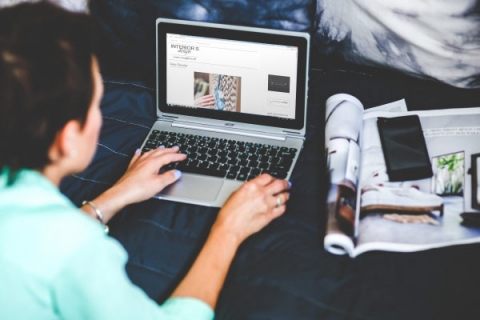 Source: Pexels
Why is trust so important for marketplaces?
First things first: Online marketplaces can be a great business model. Their digital nature is readily scalable and thanks to the lack of costs related to shipping, inventory, and more, it's also profitable. However, competition is growing as more marketplaces emerge online. To differentiate yourself from others, it takes a winning strategy and loyal customers. So how do you get this? Trust.
What is marketplace trust? 
55% of business leaders consider lack of trust as a "foundational threat" to a company. This is especially true for marketplace businesses. Whether it's a B2B marketplace, an ecommerce marketplace, or a rental marketplace, trust is necessary. 69% of people think trusting a brand they buy from is important because of the spread of false information online. Without trust, consumers won't engage with a new brand.
Think about it: When people use your marketplace, they take a risk. The other person might end up not paying or not shipping an item. For people to use your platform, there has to be a guarantee that they won't lose their money or property. And that's why trust is a must-have for your marketplace platform. 
What brands have strong marketplace trust?
Let's take a closer look at one online marketplace you know: Airbnb. 
Before Airbnb, renting a house from a stranger over the internet was terrifying. However, thanks to transparent reviews, insurance policies, past rental history, identity verification, and more Airbnb created an ecosystem where renters and tenants both feel comfortable. 
They established marketplace trust, welcoming both sides to return to the platform time and time again. 
Here are some more examples of brands with strong marketplace trust:
Uber

created a platform that made ridesharing safe for drivers and riders.

Etsy

allows small businesses to grow with secure marketplace software.

Postmates

opened the doors for restaurants to allow delivery services.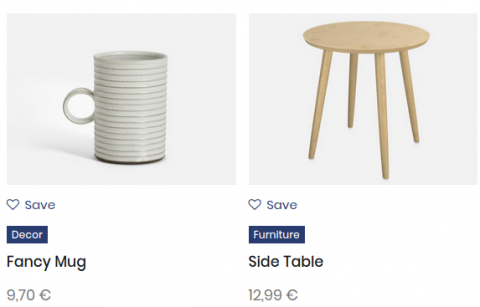 Online marketplace users need to trust your marketplace to use it. 
Thankfully, you don't need to be a huge brand to establish trust. You can begin building brand faith from scratch... if you apply the following.
How to build marketplace trust 
Marketplace trust should be relevant in all aspects of your online marketplace. So where do you get started building confidence in your business?
First, you need a business that builds trust. What do I mean by that? Simple: Your business needs to follow through with its promises. If you advertise great customer service, make sure you prioritize accomplishing this. Maybe that's providing a 24/7 call center or fast support via email. 
Another less direct approach to building trust is through a well-designed user interface, or UI. Online marketplaces with thoughtful UI raise website conversions by up to 400%. Not to mention, 88% of online consumers are less likely to return to a site after a bad experience.
You can also build trust with your marketplace features. Here are eight features to include in your marketplace. (Not sure how to include them? With our drag-and-drop marketplace software, you can easily add or remove different features.)
Terms & Conditions
Terms and Conditions, or T&C, is the page on your website that explains the rights and responsibilities of anyone who uses your site. Essentially, it forms a contract between the site and the site visitor. 
When you set off to build a marketplace, you must establish your T&C. Marketplace owners should think about things like privacy disclaimers, shipping expectations, returns, order processing, conditions of use, any fees, intellectual property, and more. 
By clarifying parameters in your T&C, both customers and sellers of your marketplace have clear guidelines to follow. Thankfully, there are plenty of (free!) resources online to help guide you.
Escrow 
What is escrow? Escrow is when a third party receives and distributes money, services or property on behalf of the other two transacting parties. The release of assets is dependent on the conditions set between the transacting parties. 
Escrow is another way to establish trust in online marketplaces. Since money is safeguarded by a third party until a specific condition is met, both sides are protected. Kreezalid comes with its own escrow feature.  
Verification
Take a page from Airbnb's playbook and add verification as another level of trust, but what is verification? It is the process of establishing the validity of something, someone, or even someone's location.
In the case of marketplaces, verification can be a powerful tool to ease the minds of users. Require marketplace users to verify their profile, location, identity, phone number, payment methods, or more. A simple verification is a visible stamp of approval, proving your platform trusts its users.
Reviews 
What are online reviews exactly? Online reviews are when a customer is able to leave public feedback. Whether it's thoughts on a purchased product or their opinion of working with someone, online reviews share genuine experiences to those interested in engaging with the brand themselves. If you've ever shopped online, you know first-hand the power of reviews. In fact, 93% of people read reviews before they buy online. 
To use reviews to your advantage, display reviews and testimonials front and center on your marketplace to establish transparency. Don't be afraid if some vendors within your marketplace attract negative reviews. Website visitors spend five times as long on a site when they see negative reviews, increasing conversions by 85%. Why? Because negative reviews prove full transparency, building trust in the process.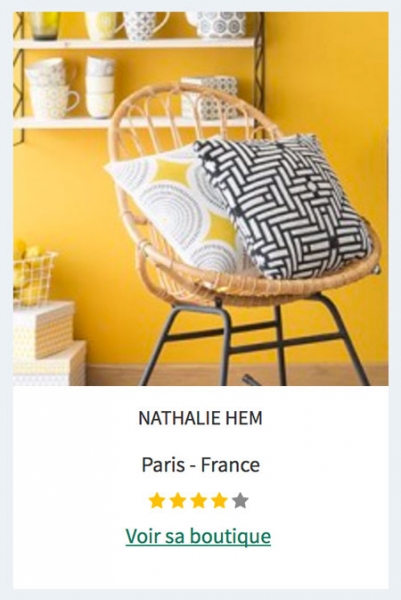 Insurance 
By providing insurance, you're providing trust. People can engage in a transaction knowing that they are protected. Insurance assures peace of mind from lawsuits, destroyed property, and more. To learn more, read our guide on what type of insurance to choose for your marketplace. 
Build a community
Social proof is an efficient way to build trust. As part of your marketing strategy, build a community and focus on these individuals. These loyal fans will become your advocates spreading trust on your platform and off. To build your own community, engage with your audience through as many channels as possible. Interact on social media by commenting, liking, and tagging other accounts. Start conversations on forums or in online groups where people can join in. Offline, host events where attendees engage with your brand in person. Just because you're an online marketplace doesn't mean you can't get involved in your local community.
Punish bad behavior 
To build trust, it's essential to reprimand those who break it. Marketplace owners should punish bad behavior, and quickly. Setting an example of wrongdoers helps those that follow guidelines feel reassured. 
With clear Terms & Conditions, punishing bad behavior is simply in the contract. Some examples of punishments within online marketplaces are freezing accounts, delaying transactions, giving warnings, charging fees and fines, or ultimately suspending wrongful accounts indefinitely. 
Customer support
Superior customer support is the quickest way to win over the hearts of customers. Friendly customer service representatives spark 73% of customers to "fall in love with a brand and remain loyal." 
You see, great customer service doesn't just keep customers, but it also attracts new ones. American Express discovered that 90% of Americans consider customer service when deciding whether or not to do business with a company. 
Fast responses, customized messaging and amplifying the feeling that someone cares fosters a real fanbase. When your users experience great customer support, they'll happily remain a customer. 
Over to you!
Just a few minutes of reading and now you know eight different ways to build marketplace trust today. Some of these steps may be easier to rollout than others, but software, like Kreezalid, is specifically designed to take out the extra work. 
A winning, successful, growing online marketplace is within reach. As the trust for your brand builds, so will your business.
Ready to build your own online marketplace? Sign up for 14-days FREE with our marketplace builder at Kreezalid.