How do you grow a marketplace? What you need is a proven marketing plan. Here's what you need to know about online marketplace growth.
Build your online marketplace today!
Benefit from a 7-day free trial, with no obligation or payment card
How do you grow your marketplace business? 
Online marketplace growth can be challenging unless you have a proven growth plan to lean back on. And today, you learn exactly how to grow your own marketplace business. 
Want to learn more? Read on!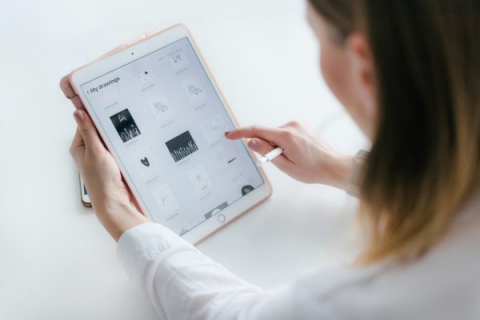 Source: Pexel
How do you start a marketplace?
Some of the biggest businesses in the world are marketplace businesses. Take Amazon, which is one of the most valuable companies in the world. According to Forrester Research, nearly half of online consumer spending was handled on marketplaces in 2016. 
In other words: marketplace businesses are growing fast. And as online B2C and B2B spending increases, this trend is here to stay. 
But how do you build your own marketplace?
There are two options:
You can pay a development team to build it. Or you can use a no-code, drag-and-drop marketplace builder. 
Let's take a look at both options here below. 
How much does it cost to build a marketplace?
Our first business wasn't Kreezalid. In fact, we used to be a boutique web development agency for marketplaces. We'd develop marketplace websites from scratch.
That's actually what led us to found Kreezalid. We knew there was a better way to build marketplaces instead of having them custom built. 
You see, having a development team create your website can easily cost $20,000 -- to start out with! Whenever you need updates, upgrades, and design changes, that price tag goes up.
On the other hand, you have marketplace software, like Kreezalid. This is a much more cost-effective alternative because you can set up your website without any coding skills. Plus, setting it up takes less than an hour. 
Kreezalid offers all the features you need and beautiful designs to choose from. You can add or remove features as needed and also custom build them. 
But how do you choose the right marketplace software? That's what we'll look at next. 
How do you choose your marketplace software?
Ask yourself:
What features do you need and why? And what's your budget? 
Some of the main features to include in your Minimum Viable Platform (the first iteration of your marketplace): 
User accounts

Listings 

A payment method 
That said, even though you need just a few features to get started, don't go for the cheapest option, unless it's a solution that you can use to ultimately grow and scale your marketplace.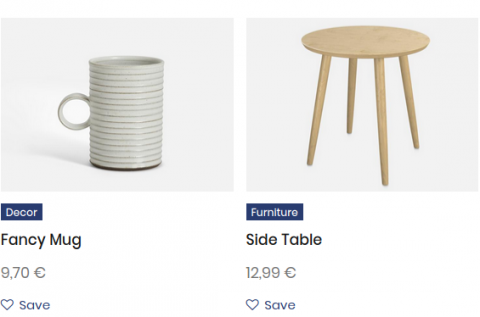 How do you grow an online marketplace? 
How do you grow your marketplace? That's what we'll look at next.
Choose a go-to-market strategy for your marketplace 
What is a go-to marketplace strategy? 
Good question. A go-to-market strategy is essential so that you don't waste time on the wrong things; an idea in an overly saturated market, the wrong audience, and so forth. 
You see, one-third of businesses with employees don't make it past two years. And most business owners who fail say that it's due to poor market-product fit (which can be prevented with a solid strategy).
Ultimately, a go-to-market strategy is a step-by-step plan you create to successfully launch and grow a product or service. A go-to-market strategy will usually include your target audience, marketing plan, and sales strategy.  
To grow your marketplace, you need to 
Consider these four critical parts in your strategy:
Target audience:

Who is your audience (both sellers and buyers)? Why do they need your marketplace and are they willing to pay (for example, through commissions on their products or services)? 

Product-market fit:

What problem(s) does your online marketplace platform solve?

Competition and demand:

Is there a similar offer? Is there still demand or is the market oversaturated? 

Distribution:

How will you market your platform? 
How do you do online marketplace market research? 
The next step is to take things a bit further and do some market research.
You see, if you don't understand your market and audience, you can't really grow a marketplace. 
To do market research, start by talking to your potential users. 
That means, actually getting on the phone and asking them what they think their problem is (that you're planning to solve) and what they are looking for in a solution.
You can find people to interview in your network or by posting about it on social media or in online forums.
And once you've talked to a few potential users, do online research where you research your competitors and what people are saying online. 
What solutions are already out there? At what price? What do they offer that you don't and vice versa? 
How to market a marketplace 
The next question is:
How do you market a marketplace? 
When you're starting a marketplace, you'll need to solve the chicken-or-egg problem.
In other words: How will you balance out the number of sellers and buyers on your marketplace?
You see, if you have too many sellers, but not enough buyers, sellers will eventually leave. And if you have too few sellers, buyers will leave.
A great way to solve this issue early on is to give exclusive access to the first few users.
This does a few things:
First, you can regulate how many buyers and sellers use your platform and balance the two. And second, you create buzz around your marketplace.
Just take companies like Facebook, Spotify, or Clubhouse. They made their initial launch exclusive so that you had to either have an invite to sign up (Spotify and Clubhouse) or be enrolled in an Ivy League college (Facebook).
Some great places to promote your marketplace include:
Local events

Online groups 

Promoting to existing marketplace users 
And once you're ready to scale, a few great scalable marketing strategies are: 
Ads 

SEO 

Content marketing
How to monitor your online marketplace growth rate 
Last, once you've built up your marketplace, it's time to start tracking your online marketplace growth rate. 
The thing is:
If you track your growth, you know when there's room for improvement. And you know what types of funds you can reinvest in your business and, that way, grow it further. 
Some of the most important numbers to look out for are:
The number of sellers and buyers on your platform.

You'll want to balance these two out so that your marketplace doesn't have too many or too few sellers or buyers.

User retention number.

How many people leave your platform after a certain time? If this number is too high, there's something you need to fix with your business!

User acquisition cost and average order value.

How much does it cost for you to get one more new user? And how much do they spend on your platform? Make sure you know your numbers so that you don't end up spending more on getting customers than they actually spend on your platform. 
You can also use tools like Google Analytics to measure website traffic growth and conversions. That way, you understand how to optimize your marketing (for example, if you notice that one channel is bringing in a lot of traffic that converts into users).
Over to you!
There you have it! Now you know how to grow a marketplace.
Online marketplace growth comes down to having the right go-to-market strategy for your marketplace, understanding your audience and offer, and following a proven marketing plan.
Want to get started right away? Try our platform for free and build your marketplace today!