Branding an online marketplace is as important as looking for the right sellers, using the right metrics, and selecting the best revenue model. Although there isn't a consensus on the definition of marketplace branding, a brand is considered the personality that identifies a business. This covers its visual appearance and the voice of the marketplace through its content.
Build your online marketplace today!
Benefit from a 14-day free trial, with no obligation or payment card
Effective brand positioning enables customers to quickly understand what the marketplace is all about. More so, they can easily learn what it can offer them and where it stands among its competitors. Alternatively, marketplaces that fail to focus on branding may struggle to sustain their relationships with their site visitors.
In this article, you'll learn four surefire strategies for ensuring success in branding your marketplace.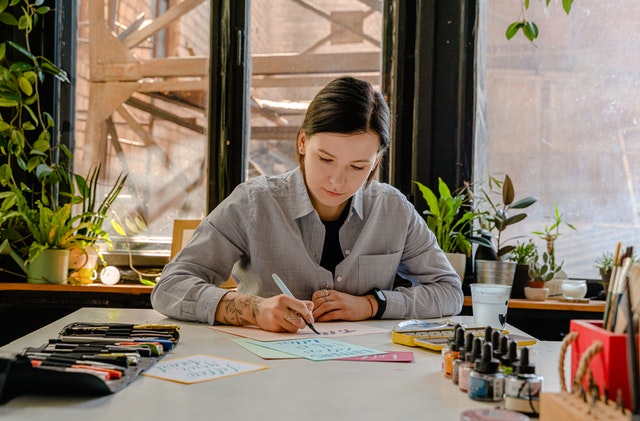 1. Convey Company Values Using Social Media Platforms
Your online marketplace branding strategy must take into account the values of your organization. That said, you must outline brand values that will enable you to build deeper relationships with your target audience. Doing so helps you in sustaining an authentic and unique image of your brand. This boosts market loyalty.
Positioning the value of your marketplace revolves around providing its mission statement, its purpose, and how it can give value to its clientele. Effectively using this strategy will motivate users to engage with your brand and ensure their loyalty. Thus, you should gather your team and determine what the brand of your marketplace is about so you can create a clear mission.
With recent technological innovations, using social media platforms will allow you to convey clear marketplace values. But you shouldn't forget offline advertising. You can buy custom stickers for your business so, you can promote your brand IRL (in real life). 
Whether it's online or offline, you must share insights about your marketplace brand so you can connect with your audience. Also, you should ensure your target market understands the value you offer them through your platform. As a result, you can establish your marketplace website as reliable, engaging, authentic, and informative.
2. Define Your Target Audience
An essential marketing strategy when branding your online marketplace is identifying and understanding your consumers. With that, you should conduct in-depth market analysis so you can regularly produce relevant content to attract them. Doing so helps you determine their demographics, what drives them, and the ways to address their preferences.
Evaluating your audience will help you define the optimal communication strategy for your marketplace. Since your platform is home to buyers and sellers, you must learn how to cater to both of their needs. Thus, you should identify the kind of users that sell and buy in your marketplace and provide resolution to their pain points.
Another benefit of defining your marketplace audience is you'll be able to pinpoint the accurate traffic you want to attract. Since general traffic is far less valuable, niching down enables you to target the right and specific ones. Therefore, you must aim communication strategies at a target audience that best aligns with your values.
You can define your marketplace audience by building fictional profiles of the purchasers and sellers. As you gather the specific likes, dislikes, worries, passions, age, and general location of a persona, every target group comes to life. That said, you can create these profiles with the help of the data you collected from the people that engage with your marketplace. 
3. Beat The Efforts Of Your Competitors 
Beating the efforts of your competitors is one of the surefire ways to develop an effective marketplace brand. Thus, you should spend some time listening to your members and monitoring their engagement using insight detectors. Furthermore, you must ask them for feedback, which can help improve the performance of your marketplace.
You must also respond to their questions as fast as possible and interact with them on a personal level. Then, you can use this information to enhance your future content so you can boost their active engagement. As you build connections with them, your marketplace can meet their ever-changing needs and expectations, which can turn them into brand advocates.
4. Build And Engage A Marketplace Community
Building a loyal customer base may turn into an engaging community of buyers and sellers. This community can significantly enhance brand credibility, exposure, and awareness, which ensures the success of your marketplace. Thus, you must create discussion threads and keep the conversation going to ease the way for the formation of a community.
You can designate a page wherein you can showcase the stories of your users and highlight the rewards they receive from you. Then, you should engage with your members on a daily basis by producing useful and relevant content for them. The more you help your consumers with your content, the more you ensure their loyalty to your marketplace.
Key Takeaway
With the rising competition in the marketplace industry, entrepreneurs need to level up their branding strategies. That said, you should consider following these four tips so you can ensure the success of your marketplace branding. As a result, you can build a community of loyal consumers who will always stay active in engaging with your platform.