Today, more and more customers are inclined to utilize technological advancements and the internet to connect with businesses.
Build your online marketplace today!
Benefit from a 7-day free trial, with no obligation or payment card
This is especially since most consumers today find it convenient to shop for products or browse services online instead of visiting brick-and-mortar stores. That said, your business needs to have a strong online presence to cater to and connect with the growing number of online shoppers.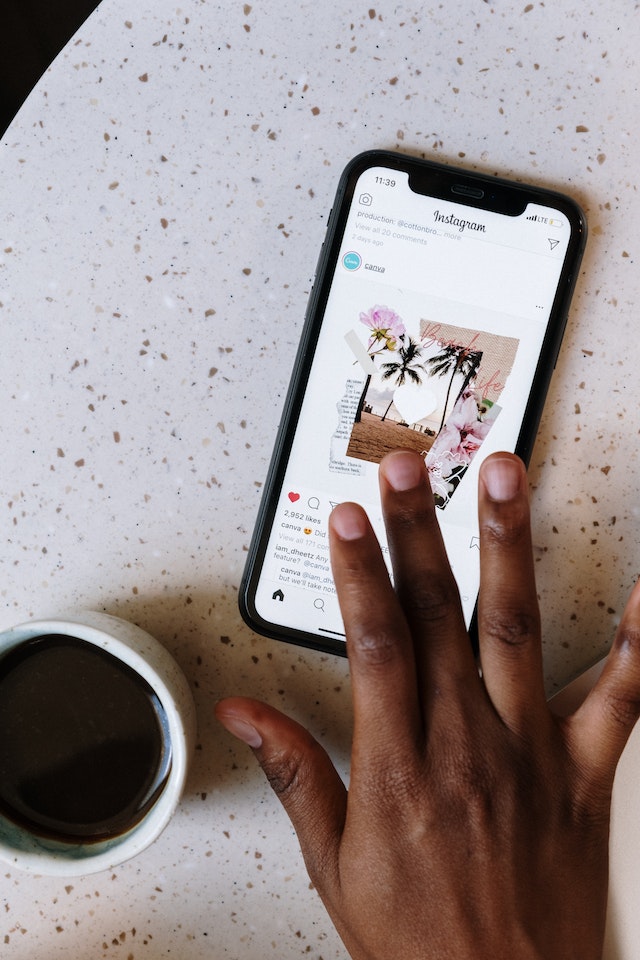 Instagram marketing is one of the most effective ways to boost your online presence and build your brand. For one, Instagram is one of the social media giants with a significant number of users. As such, uploading engaging content on this platform about your products or services may help drive traffic to your website. And this might translate to huge sales and great profits. 
To help you with this, you may need a couple of tools. For instance, you can use automation tools that'll allow you to schedule posts, stories, and reels. There are also analytics tools you can use to track the performance of your marketing efforts and engagement rates. Or perhaps you'd like to download videos you've seen on your feed; an
Instagram video downloader
may come in handy.
Furthermore, here are some effective tips you can consider to create winning Instagram content and boost your business's online presence.
1. Define Your Instagram Marketing Objectives
Before you start creating content, it's essential to first understand your objectives or goals. For instance, it could be to create brand awareness, drive engagement, generate traffic to your business's website, and build an online community, to name a few. Doing so can guide you in producing content that can help advance your advertising and business goals.
But aside from that, ensure to measure your progress or achievement, as well, using metrics. This can help you know and understand the success of your campaigns. And from there, you also get to identify areas for improvement.  
2. Know Your Target Audiences 
In addition to defining your Instagram marketing objectives, you also need to know and understand your target audiences. These are online users who may be interested in your content or avail themselves of what your business is offering. And on that note, it can help to know their pain points and the problems they want to solve. From there, you can create content that can help them with their concerns.  
You can implement various tactics to identify your target audiences. For instance, you can start by engaging your current customers to know more about their interests. You can achieve that by sending emails or asking them to answer quick surveys. 
Apart from that, you can also analyze your competitors. You can check their Instagram profiles to get insights into their following and learn the kind of content they publish. All these can give you a clue about topics to cover in your content. As such, you'll likely establish winning content to build an effective Instagram marketing strategy.  
3. Identify The Right Keywords Or Hashtags
Indeed, Instagram marketing can help you connect with millions of online customers. However, almost every other business in your niche also does the same and promotes its products or services on this platform. So, how can you ensure your content stands out from the competition? One of the best ways to achieve that is by utilizing the right keywords and hashtags in your content. 
With the relevant keywords, your content is likely to be more visible. As a result, more people can discover your Instagram profile when searching for information related to your business. This can be a good strategy to help you generate new leads. However, don't just rely on hashtags or keywords, as your posts should still be valuable and relevant to your audience.
4. Be Current
You must also be current or up-to-date when creating your content. Simply put, you must be knowledgeable about all the current aspects or trends in your industry. 
For instance, if you sell fashion, knowing as much as you can about the types of clothes you deal with is important. Moreover, the more trends you know, the more you can understand your target audience's interests. Ultimately, this goes a long way in ensuring you create relevant content that your Instagram followers and market will find helpful.
5. Work With Marketing Experts
If you lack the skills to build winning Instagram content for your business, you can consider working with marketing experts. These are individuals or companies you can hire to help promote your products or services on the digital platform and create good content for your Instagram account. 
While that's the case, not every advertising or marketing company can help you to create winning content for your business. Hence, ensure the hired agency is experienced in social media marketing. Besides, they should utilize the latest technology to create and post content. That way, your Instagram content will reach a vast audience to help streamline your marketing efforts.  
Takeaway

 

Leveraging the power of Instagram marketing can be a game-changer to the growth and success of your enterprise. It enables you to connect with a large audience globally which may help generate more customers. 

However, to have an effective campaign, you must publish useful and engaging content that will resonate with your market. You may consider the tips in this article to help you create winning content for your business Instagram account.