What are the best marketplace platforms? In today's post you get the 7 top multi-vendor ecommerce marketplace platforms.
Build your online marketplace today!
Benefit from a 7-day free trial, with no obligation or payment card
Looking for the best marketplace platforms? 
Today, you get the best multi-vendor ecommerce platforms out there so that you can choose which one to use for your own marketplace business.
Ready to learn more? Let's go.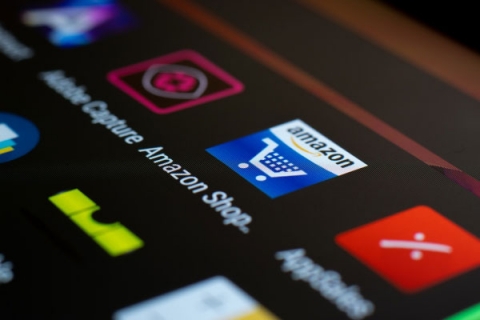 Source: Pexels
What is a multi-vendor marketplace platform?
First things first:
What is a multi-vendor ecommerce marketplace platform? 
A SaaS marketplace platform is a website builder that lets you build your own marketplace with its software. There are different types of marketplace platforms: 
Drag-and-drop website builders.

Open source multi-vendor marketplace platforms.

Hybrid solutions (drag-and-drop platforms that might need some coding or an additional app or tool). 
These platforms offer different features. The platform you should choose depends on your marketplace needs. There are a few things to think about. Your marketplace software should offer:
An easy, no-code website builder if you don't have technical knowledge.

The features your marketplace needs. For example, if you need robust customization features, go for a marketplace platform that offers those features.

The number of admin accounts that your marketplace will need. 

Support in case you need it further down the line.

The number of user accounts and listings your marketplace will need. 

The order types you need (physical or digital products). 
In general, the most flexible and cost-effective alternative tends to be a drag-and-drop tool, as long as the platform you choose is customizable.
So, what are the top marketplace platforms? Here you go. 
The best marketplace platforms 
What does a good ecommerce marketplace software service look like? 
Here below, you get the best marketplace platforms based on features for ecommerce marketplace businesses, performance, and support. 
Read through the list and try out the service that best seems to match your needs. 

1. Kreezalid
Kreezalid is a popular marketplace platform that works well for multi-vendor ecommerce marketplaces. It's an all-in-one platform with simple drag-and-drop functionalities that make it easy to set up a marketplace platform with all the needed features. Kreezalid is a no-code solution so you don't need any technical knowledge to get started. By following the onboarding steps, you can launch your marketplace pretty much right away. Kreezalid also offers customization options for when your marketplace is ready to scale. You can sell both physical and digital products with your Kreezalid marketplace. 
Benefits
Easy to use

Great SEO and marketing features 

Customizable
Who is Kreezalid for? 
Kreezalid is ideal for new startups that are looking to launch an MVP, new entrepreneurs, and small to midsize businesses (B2C, B2B, and P2P) that are looking to scale.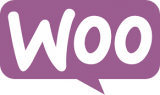 2. WooCommerce
WooCommerce is an ecommerce platform plugin for WordPress, which means that you need a WordPress site to set it up. You can add on other plugins to build a marketplace with WooCommerce. 
To use WooCommerce, you need a bit of technical knowledge and you definitely need to know your way around WordPress. However, WooCommerce can be a flexible alternative as it is an open-source ecommerce platform and you can customize it in various ways. 
Benefits
Flexible

Customizable for more technical teams 

Built for WordPress if you're already familiar with the platform
Who is WooCommerce for? 
WooCommerce works well for marketplace entrepreneurs who already have some WordPress experience. It works well for startups, as well as businesses that want to add on marketplace features to their existing WordPress websites.  

3. Arcardier
Arcadier is a well-known marketplace SaaS. The platform offers self-service and custom-built marketplaces, which means that it has both an option that requires coding and one that doesn't. Arcadier works well for both small businesses and large companies. The main offering of Arcadier is that it's customizable and scalable. However, to fully utilize these options, you'll likely need to add a developer to the team. 
Benefits
Customizable for more technical teams 

Scalable 
Who is Arcadier for? 
Arcadier works best for techier marketplace founders who prioritize customizability, as well as enterprises.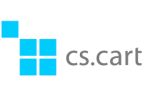 4. CS-Cart Multi-Vendor
CS-Cart Multi-Vendor is a feature-rich multi-vendor marketplace platform. It's open-source, which means that there's room for a lot of customization. Launched in 2005, CS-Cart is one of the older options available. The platform comes with a lot of options for ecommerce marketplace owners, especially when it comes to shipping and payment options. However, at $1,450 CS-Cart is an investment, especially as it's not an easy-to-use drag-and-drop tool, which means that you will need some development done before you can launch. 
Benefits
Customizable

Lots of ecommerce features 
Who is CS-Cart for?
CS-Cart works best for businesses with an existing tech team, so likely bigger or existing ecommerce businesses that want to add on a marketplace feature to their stores. 
CS-Cart Multi-Vendor's Capterra page.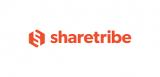 5. Sharetribe
Sharetribe is one of the first marketplace builders, as the company launched in 2008. It's an easy-to-use tool that can also be customized to fit the needs of bigger businesses. The platform comes with robust ecommerce features. You can get started without any technical knowledge by following the onboarding process and then, create a marketplace that fits your needs. 
Benefits
Easy to use

Open source contribution

Community support
Who is Sharetribe for?
Sharetribe is ideal for small businesses, side projects, or entrepreneurs willing to launch an MVP and local marketplace businesses.

6. Shopify
Shopify is an ecommerce store builder. To use it as a marketplace platform, you'll need to use an add-on app. Note that the functionalities of these apps aren't always ideal and unless you're planning on starting your own ecommerce store, Shopify can sometimes be restricted in the marketplace functionalities it offers. Also, be mindful of the fact that many free Shopify apps don't come with any support, so you need to solve potential issues on your own. 
Benefits
Robust ecommerce store builder

Marketplace apps for existing Shopify stores
Who is Shopify for? 
Shopify works best for ecommerce store owners who want to add on some marketplace functionalities to their existing stores. 

7. Magento
Magento is best for building a marketplace on open source technology. Magento can be customized to include a lot of ecommerce features. To use the platform, you will need coding expertise. A great benefit is that you can customize the interface and features pretty much as you wish. 
Benefits
Highly customizable 

A robust system for projects with a developer on the team
Who is Magento for? 
Magento works best for businesses that want a customized solution. This will likely be highly specialized marketplaces or enterprises that want to add on a marketplace to their existing website. 
How to start building your own marketplace (resources)
Now you know which multi-vendor ecommerce marketplace platforms there are. So how do you start your own?
First, you need to set up your marketplace website. Here you can read all about choosing the right marketplace software.
If you're looking for marketplace ideas, here's what you need to think about. 
You also need to choose a business model (which you can read about here). 
To start your own multi-vendor ecommerce marketplace, read our step-by-step guide. 
And to market and grow your marketplace once it's up and running, here is the ultimate marketplace marketing strategy. 
To grow your marketplace, make sure you keep track of key marketplace metrics.
For even more marketplace resources to help you get started and grow your business, check out our blog! 
Want to get started today?
There you have it. Now you know which the best marketplace platforms are.
Want to get started right away with building your own marketplace?
Try Kreezalid for free over the next 14 days (no credit card required).