Due to movement restrictions, online marketplaces exploded at the height of the pandemic in 2020. As a result, about 40% of consumers relied heavily on digital stores for their needs, something they hadn't done before. This market shift shows no signs of abating, as consumers have continued buying products online despite less stringent distancing rules. (1)    
Build your online marketplace today!
Benefit from a 7-day free trial, with no obligation or payment card
As consumers flocked online, brands turned to digital marketplaces to increase online presence and expand selling platforms. If you own one of these stores, it's imperative to sell the right products at competitive prices to get noticed. So are establishing a manageable workflow and monitoring performance periodically.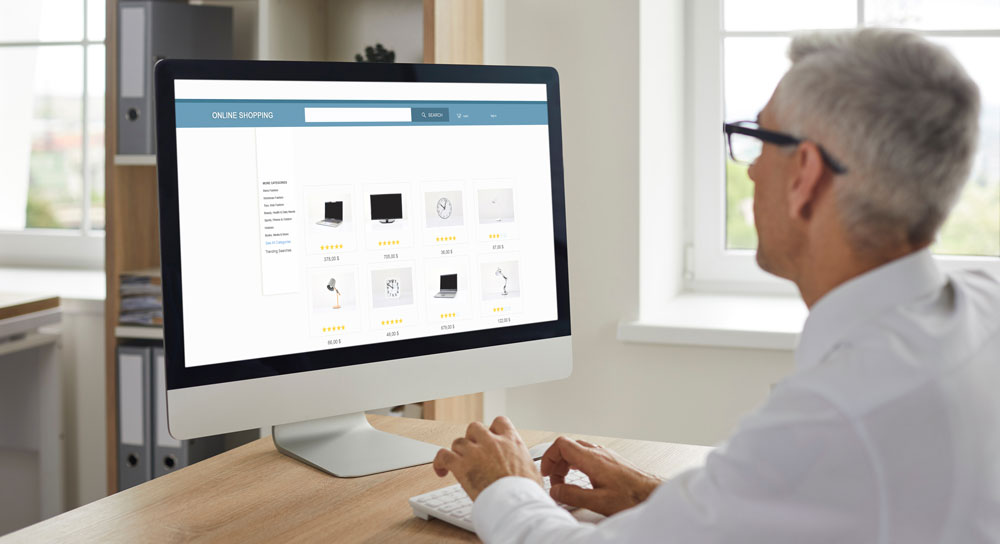 Thriving in the digital marketplace means managing your marketplace data to arrive at intelligent decisions. You'll find some valuable tips about proper data management below.   
Scoring big on the digital marketplace 
Before choosing the best eCommerce platform for your business, be clear about what you want to get from each online marketplace channel. Ensure that the platform reaches a high number of your prospects. Review the features included in the marketplace and ask what special functions you can access to manage your store more efficiently.
More importantly, ensure that the system integrates with your business tools for monitoring. For instance, automatic conversions like Salesforce export to Excel help you assess your business better.    
The planning stage will see most organizations asking and answering critical questions before crafting a winning strategy based on the following topics: 
Target audience 

Branding strategy

Customer engagement 

Competitive advantage 

Point of entry to the marketplace

Categories and requirements for online partnership
(1)
Achieving success in the marketplace takes practice. Because of the highly competitive environment, online stores can't survive unless they do things right from the get-go. Big companies typically have their teams for marketplace operations, content, customer service, marketing, and other business components. Hiring these specialists enables companies to monitor their performance periodically and make some necessary changes quickly. (1)
Managing your online marketplace data
Your store is one of the ways users can locate your business, products, and services. Hence, it should seamlessly connect with other channels for better brand recognition. For instance, if you're spending considerable time maintaining and building a marketplace website, link it to your marketplace and other existing accounts. 
Marketplace data refers to the information related to your store. These include the products you're selling, most often purchased items, and your inventory. Marketplace data can also analyze store performance, such as page views and searches.    
Your store should look organized to compel users to choose your products. If you've got hundreds of product offerings, automate your processes to reduce human error. Additionally, update your product data on time to help enhance the user experience. 
Quality also matters when listing your product. Ensure that your product titles, descriptions, images, categories, and keywords are correct. Use compelling words to ensure that your product stays on top of the search results. (2) 
If you have few marketplace accounts, opt for multiple listings, so you don't have to list your product individually for each platform. Make the necessary revisions based on the requirements for each channel. Besides compelling words, have enough information and a high-resolution photo to add to your description and further convince prospective buyers. (3) 
Knowing your inventory is crucial in meeting consumers' demands and avoiding overspending on non-moving products. Checking your stocks can be physically exhausting, so your software should be able to handle your inventory across all platforms.
Besides the basic features, look for software with advanced functions to predict each product's demand and supply figures. Automating your inventory also means getting insights into the performance of each product type, helping improve your sales metrics. A data feed file system is highly recommended, allowing your supplier to update your inventory data and share the information with your customers. (3)
Automate your order management system 
Without an organized system for processing orders, your online store is prone to mistakes that could lead to returned shipments and customer complaints, damaging your reputation. 
To prevent order processing errors from recurring, have your software handle all stages of order processing. Doing this also helps save you time, allowing you to focus on your core selling activities. Thus, ensure that your marketplace system or business software updates the information and alerts you of any pending processing or shipping items. Automating order processing provides the correct shipping address and connects your store with your shipper and payment providers for seamless and secure transactions. (3)           
Record customer interaction and communication 
Customer relationship management (CRM) may be integrated into some business software products. But online marketplace platforms likely don't have them in the system. To ensure you can gather and manage communication with prospects and existing clients, look for a software or application that enables your business to record all activities, including queries, purchases, support, email exchange, and other forms of engagement.     
Besides getting leads, insights from customer interactions can help customize your sales pitches and upselling activities. It can also determine how much you're spending for each customer and every eCommerce channel. Understanding customer preferences can also help you when and how to launch new products. 
Integrate data and other metrics' analysis
Marketplaces often have integrated financial and marketing metrics to compare sales performance and digital marketing spending. Essential reporting functions include consumers' shopping behaviors, product performance, and search intent reports. (3) (4)
Shopping analysis provides a record of client interaction and the products sold from your shop and others. Looking at the details helps you understand the items your clients prefer or are buying. This way, you can introduce a new product or think of other ways to keep them coming back. (3)
Meanwhile, search behaviors and product performance let you see the items with the most searches, including those with the highest purchase rates and product views. On the other hand, it also shows things abandoned or removed from the cart. Studying these could help increase your earning potential by knowing which products to sell. Additionally, you can analyze your competitors' performance and compare it to yours, helping improve your strategies. (3) 
Key takeaway 
Your marketplace data helps you make intelligent business decisions, choosing which products to sell and when. An analysis always starts with the correct data and ensuring that your software allows integration across all online selling platforms is crucial for business monitoring and growth.    
If you want to expand your online store, it's imperative to review your performance periodically. Doing so can help you pinpoint your strengths and weaknesses and tweak your strategies as needed.  
References: