Are you looking to launch a marketplace startup, but wondering what the average costs are? You're in the right place.
Build your online marketplace today!
Benefit from a 7-day free trial, with no obligation or payment card
Are you looking to launch a marketplace startup, but wondering what the average costs are? You're in the right place.
In this blog post, we're breaking down what the average marketplace startup costs are. We'll answer pivotal questions like:
How much does it cost to develop a marketplace in 2022?

What costs are involved in running an online marketplace?

What benefits do you gain from building your own marketplace startup?

… And so much more!
Ready to learn how much money you need to build a marketplace this year? Let's go.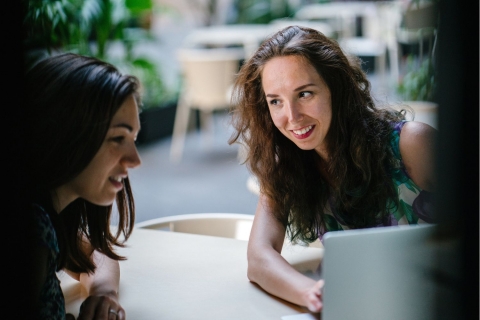 Source: Pexels
What are the benefits of building your marketplace startup?
Choosing to build a marketplace is a big commitment, but there are many benefits that make it worth your while. Marketplaces are an ideal business model because of two main factors: scalability and profitability.
Marketplaces are a scalable business model because you bring together vendors and buyers, but are not responsible for many of the logistics like keeping inventory or handling shipping. Without these complex and restrictive barriers, marketplaces can scale seamlessly acting as the middle man.
As a marketplace scales, it earns more and more commissions—and profits—along the way. The profitability of marketplaces is growing too, as the top 50 marketplaces in the U.S. grew their sales by 40% in 2020. 79% of Americans make purchases online and 15% of those buyers purchase on a weekly basis, and this number is projected to rise.
By 2023, 17% of all transactions are expected to be made through e-commerce sites and marketplaces. If you want a piece of that profit, it's time to build your marketplace startup! So, how much does it cost to build an online platform? That's next.
How much does it cost to develop a marketplace? 
Before you decide which route to take, be sure to understand what type of marketplace you are building. There are many types of online marketplaces, like B2B, B2C, P2P or Horizontal, Vertical, and Global. Do your research before you begin building!
When it comes to developing a marketplace startup, there are two options: building it from scratch or using a marketplace website builder. Here is the difference.
Costs of developing your own marketplace
Developing a marketplace on your own yields ultimate creative freedom and control, but it's by far the more expensive option. The cost of marketplace website development depends on countless factors of its complexity and where you choose to hire help.
Custom websites can easily start from $20,000 and robust marketplaces can quickly reach $150,000 and beyond. This is largely based on the salary of your freelance developers, in-house team, or software development agency.
A few of the features that your development team must build for a functional basic marketplace include:
Registration & User Profiles

Homepage(s) & Dashboards

Product/Listing Pages

Advanced Filtering

Shopping Cart & Checkout Process

Payment Integrations

Administrative Tools

Chat Implementation & Customer Support

Customer/Vendor Communication

Customer Reviews
Developing, coding, and building a marketplace website with these features will take approximately 1044 hours. More complex marketplaces may require more hours of work.
Based on these hourly rates, it would cost you about $32,886 in Ukraine and $62,640 in Germany. In the United States, where the average hourly rate for developers is $75-$125/hour, a marketplace website would cost about $140,400.
If you choose this route, remember your initial marketplace startup costs estimate may not be precise. Be sure to allocate a budget for if (and when) the development project deviates.
Costs of using a marketplace website builder
The other option is to build a no-code marketplace using software like Kreezalid. With drag and drop tools, no coding is required and customer service is there to help along the way. It also speeds up the building process taking it from months of work to hours until completion.
Just a few hundred dollars per month grants you all of the features top marketplaces need to get started. Kreezalid has plans starting as low as $299 with full-feature access. That's the cost of just 3 hours of work from a professional developer!
What are the costs of running an online marketplace?
Now that you know how much it costs to build it, what are the marketplace startup costs to keep the lights on? Let's break down some of the unavoidable costs you'll encounter running an online marketplace in 2022.
Recurring monthly marketplace costs
Here are just a few recurring costs to consider. Keep in mind, these prices are estimations and cover the low end of costs as minimums. Monthly costs can be much greater if you have an aggressive marketing plan or experience unexpected website trouble (like data leaks or crashes):
Marketing Budget

Google Ads - $100+

Social Media Ads - $100+

Email Marketing - $50+

Events/Sponsorships/Etc. - $250+

Website Maintenance

Website updates - $500-$1000 (5-10 hours of work)

Website hosting - $50
Other costs to keep in mind include hiring marketers to design your emails and run ad campaigns, plus customer support for your vendors or customers.
How to minimize monthly marketplace costs
Thankfully, there are precautions you can take to minimize these costs. 
Your prime focus should be to avoid "churn" and retain marketplace customers by building marketplace trust. This will lower your customer support costs and lower the spending on marketing efforts of attracting new users. You can do this by utilizing marketplace features like reviews, escrow, insurance, and more.
Another way to mitigate recurring costs is to build your marketplace startup with a building tool. A subscription like Kreezalid absorbs many monthly recurring costs like:
Initial setup fees

Bandwidth fees

Website template fees (common with sites like WordPress)

Technical help and monthly maintenance
Subscribing to a longer-term contract instead of month-to-month can also yield higher discounts!
How do you start your own marketplace? 
Now you're ready to begin! So, how exactly do you start your online marketplace? The first step is to start building!
Choose your marketplace type
Create a free Kreezalid account and browse the wide library of themes. From there, you can build a marketplace website with Kreezalid in as little as one hour!
As you consider themes, be sure to consider what type of marketplace you'd like to create. We recommend focusing on an MVP (minimal viable product) and building your first website to prove your business model.
Starting to market your online platform
Once you've launched, you'll need to market your marketplace to spread the word. You can consider email and content marketing, influencer outreach, affiliate programs, and more. The only limit is your budget.
The core focus of marketing your startup should be creating an online community marketplace. Lean into your niche and create a community where your tribe of vendors and customers can thrive, interact, and grow together. 
Growing your marketplace startup
After you gain some traction through marketing and acquire your first few customers and/or vendors, the next stage is to grow! Check out our blog for articles to help you in every stage of the marketplace process.
Over to you!
Now you know how to build a marketplace website and, more importantly, roughly how much money it'll take. With a better idea of marketplace startup costs, you can better prepare yourself for any financial hardship and set yourself up for success.
What are your biggest obstacles when it comes to starting a marketplace? Let us know in the comments so we can help!
Ready to get started right now? Try Kreezalid for free (no credit card required).