Want to start a Shopify marketplace? Here's how to set up a Shopify multi-vendor marketplace and your options to a Shopify store.
Build your online marketplace today!
Benefit from a 7-day free trial, with no obligation or payment card
Want to build a Shopify multi-vendor marketplace? 
Look: 
You could do that. Shopify has marketplace apps that help you develop a marketplace. But other alternatives might work better for you than a Shopify marketplace. 
Let's take a look at your options.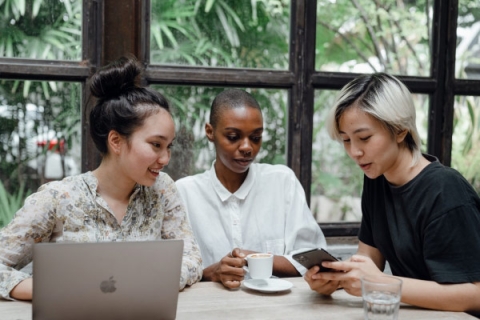 Source: Pexels
The benefits of a marketplace 
First, what are the benefits of a marketplace business?
Good question. A marketplace is a business that lets multiple vendors sell or rent their goods and services. Customers benefit from more choice, often lower prices, and convenience. Sellers obviously get more exposure and customers. 
And for you as the marketplace owner, a marketplace offers plenty of advantages over a "normal" e-commerce shop. For example, you don't have to deal with shipping or returns. 
You get to focus on growing your community and create something with even more value for your end customers. 
If you're still looking for an idea, there are plenty of marketplaces you can start. We've created guides on most of them:
For example, our client Ellect runs a global procurement marketplace with the mission to close the gender gap in business.
And our client Click-trip connects local photographers and customers.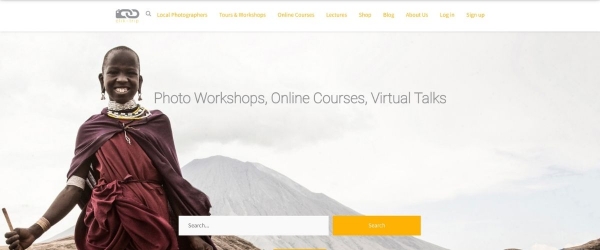 Plus, we even have a guide on choosing your marketplace idea. 
But to get started, you need the right technology.
So, should you build your marketplace with Shopify? And if not, how else can you set it up? 
First, let's look at how you can create a marketplace with Shopify.  
How to create a Shopify marketplace
As you probably know, Shopify is an ecommerce website builder that doesn't require any coding skills. 
It's extremely easy to set up an ecommerce business with its drag-and-drop tools. Also, you get basically all the features you need for an ecommerce store in one place.
But what about marketplaces? 
If you want to create a multi-vendor marketplace rather than a single-vendor ecommerce store, you can't use a normal Shopify store. 
That's because for a marketplace, you need features that aren't included in Shopify stores. 
For example, just being able to add multiple sellers who create their own profiles is not possible with Shopify. 
That said, you can use a third-party multi-vendor marketplace app.
However, an app is not necessarily as robust as a marketplace SaaS (an alternative we'll look at below). 
That's because a well-functioning marketplace requires so many different features. These are…
User accounts
First, a marketplace requires user accounts so that sellers and buyers can sign up and start trading on your marketplace. 
Listings
Your marketplace also needs listings, so a way for sellers to show what they have to offer and for buyers to see those offers. Listings need descriptions and images. 
Plus, there should be a way for buyers to leave feedback because trust is one of the most important factors for getting more users to your platform, as well as sales. A Salesforce study shows that 95% of customers are likely to be loyal to a company they trust. 92% are more likely to buy additional products.
Also, if your marketplace deals with high-value assets, like homes or cars, sellers or renters should be able to give feedback to buyers. The reason? To get more sellers or renters to join your platform, you need to establish trust between both parties. (For example, that's why both Airbnb and Uber let both sides of the transaction rate each other.) 
Payment methods
You also need to make it possible for buyers to pay for their goods or services. For this, you need to be able to integrate a payment service provider. 
A way to communicate
And finally, what happens if there's a problem with the delivery? The payment? Or sellers and buyers need to negotiate before agreeing on the price? Give them the option to message each other. Also, make it possible for them to message you so that they can get the support they need. 
Shopify multi-vendor marketplace alternatives 
So, now we've looked at how to set up a Shopify marketplace. 
As you can see, your best bet is to create one using an add-on app. And as it's not an all-in-one tool, you might experience limitations. 
But how else can you build your marketplace?
There are two alternatives:
#1: Developing your own marketplace
#2: Using a marketplace SaaS
Let's look at both options.
#1: Developing your own marketplace
Your first option is to develop your own marketplace. This means hiring a developer (unless you're a skilled coder) and building it from scratch.
The problem with this approach?
It's incredibly costly. 
In fact, our first business was a web design agency. And we happened to get a ton of marketplace owners as our customers. That's why we realized there was a problem and we started Kreezalid -- to give marketplace business owners a far better alternative so they wouldn't have to develop their own marketplace.
You see, a self-developed marketplace can easily cost around $20,000. And that's JUST to get started. Whenever you need changes to your marketplace, that cost grows. 
#2: Using a marketplace SaaS 
Your other alternative is to use a marketplace SaaS. 
This is a no-code service that lets you easily build marketplaces with drag-and-drop tools. So sort of like a Shopify store, but specifically for marketplaces. 
A multi-vendor marketplace SaaS comes with all of the features you need for your marketplace. AND because it's built for marketplaces, you'll get the support you need to start your marketplace. 
This is what we recommend for you who are serious about growing and scaling an end-to-end marketplace platform. 
On the other hand, if you're looking to just set up a small extension to your existing Shopify shop, a Shopify app might be sufficient for you. 
The best marketplace SaaS services
What is the best multi-vendor marketplace platform?  
There are different marketplace SaaS services to choose from. You can read more about them here. 
Our own service, Kreezalid, is a highly rated marketplace service (you can read reviews on our Capterra page). 
We've helped hundreds of marketplaces get started both in our agency (our pre-Kreezalid business) and now as a marketplace SaaS, so we know what goes into a successful marketplace business. (Our features are built with this in mind.)
If you want to ask us about the features YOU need for your marketplace or the best way to set it up, don't hesitate to get in touch. 
How to set up your marketplace 
Setting up your marketplace with a SaaS is easy. 
Simply sign up for an account.
Then, choose a theme for your marketplace (you can change this later on, so you can choose whichever looks best right now).
Add on the features you need for a minimum viable product (ie. the first version of your marketplace.) These are added with simple drag-and-drop tools and you don't have to do any coding on your own.
If you need to add on other features later on, you just sign in to your account and do it. 
(Note that if you want to customize a marketplace SaaS more, you usually have the option to do so.) 
That's it: You've built a marketplace platform and you're ready to launch your marketplace. 
Want to get started today?
There you have it. Now you know why a Shopify multi-vendor marketplace might not be the best alternative for you if you want to grow and scale a profitable marketplace business.
A Shopify marketplace is only available if you purchase an add-on app. A more robust alternative is to use a marketplace SaaS to create your marketplace.
Want to get started building your marketplace today?
Sign up for a free Kreezalid trial here (you can try it out for 14 days risk-free and without any obligation on your part).