How do you choose a niche for your marketplace that you know will work? Here, you learn how to start a successful niche marketplace in 2022.
Build your online marketplace today!
Benefit from a 7-day free trial, with no obligation or payment card
Want to build a marketplace, but not sure how? 
Then you're in the right place. Building a marketplace starts with finding a great marketplace niche. And that's what you'll learn today (along with successful niche marketplace ideas). 
Ready to learn more? Let's go!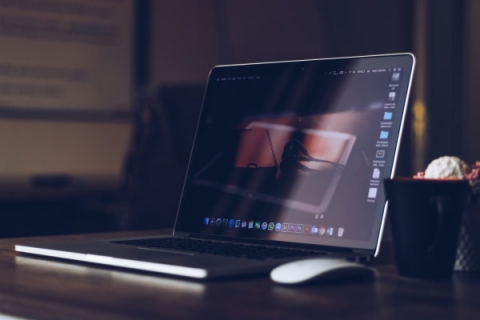 Source: Pexels
What is a niche marketplace? 
The way a marketplace differs from other business models is that you as the owner of a marketplace don't offer services or products, but instead, you enable vendors and buyers to find each other. 
Some of the fastest-growing businesses today are marketplaces. For example, Amazon is the most valuable public company in the world. Alibaba, Airbnb, and Uber are a few other examples of successful marketplaces.
Now, marketplaces like Amazon and Alibaba have grown so big that they essentially sell everything to everyone. They have huge audiences because they offer something to a lot of people.
However, Amazon started as a marketplace offering one product- books. Over the years, it's grown to a company that, thanks to offering convenience a few small marketplaces can offer (in terms of logistics, prices, and supply), offers pretty much anything.
This means that Amazon was first a niche marketplace. A niche business is focused on one category of products or services. It only has that one offering. 
And the thing is:
For most new marketplace owners, it's essential to start in a niche market. 
But why should you start out with a niche marketplace? And how do you choose a niche? That's what we'll look at next. 
How do you choose your marketplace niche?
When you first start your marketplace, few people know you exist.
If you offer anything to anyone, people will likely go with businesses they already trust, like Amazon. Not to mention that it'll be hard to manage a huge marketplace right from the start. That's why it's so important to niche down. 
When you make your online marketplace specific to one offer, people who want that offer are much likelier to try out your platform. That's because you specialize and as such, you can offer advantages other platforms can't. You make it easier to find products or services in your niche, your customer service is much more specific for that one offer, and so forth. 
Now, a marketplace doesn't necessarily have to stay niche. When your business grows, you might expand your offerings. For example, Airbnb now offers vacation home rentals and travel experiences, even though it started out with offering apartment and room rentals. 
But how do you find your niche? 
Good question. Think about markets where there's both supply and demand. 
Are there people selling or renting your products and services? Are there people who are willing to pay for those products or services?
A good place to start is to think about your own needs. What type of marketplace would make your life easier? Are there other people who would need that same thing?
To give you some inspiration, I put together a few ideas for you. Here they are. 
10 GREAT niche marketplace ideas!
What are some great niche business ideas? Here are 10 ideas to help you get started with figuring out what type of marketplace YOU want to start… Along with a few marketplace success stories. 
1. Ecommerce marketplaces
Some of the biggest marketplaces today are ecommerce marketplaces- marketplaces that offer products. By 2023, global retail sales worldwide are expected to grow to almost 30 trillion USD. 
There are plenty of niches within the ecommerce sector, too. Just to name a few: sports, fashion, design, hobbies, music, art… The list is long. 
You can read more about setting up an ecommerce marketplace here. 
2. Service marketplaces
Online services are another growing sector. Statista reports that by 2024, eServices are projected to have a market volume of almost 70 million USD in the US alone. 
And service marketplaces like Upwork, which offers freelance services to companies, show that service marketplaces can succeed. Other service marketplace ideas include self-care, transportation (think: Uber), and personal services.
For example, one of our customer success stories includes Clik-trip, which connects customers to local photographers around the world.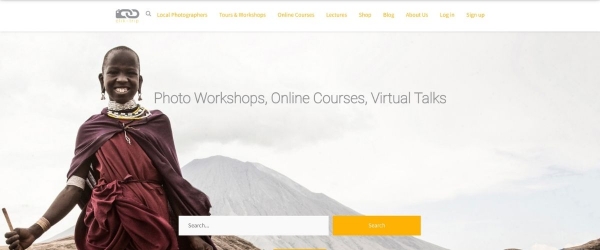 Read more about starting a service marketplace here. I've also written about the service marketplace Thumbtack (valued at 1 billion USD) and its growth strategies here. 
3. Ethical marketplaces
Right now, ethical marketplaces or mission-based marketplaces are on the rise. If you have a purpose you want to work for, this might be the niche for you. An ethical marketplace can be both a service or product-based marketplace. The idea is that the commerce that your marketplace enables somehow works to promote a cause.
For example, our client Ellect is a procurement platform that enables small business suppliers to sell to corporate customers while promoting supplier diversity and gender balance. 
4. Sustainable marketplaces 
Sustainability is on the rise as more people want to live in a way that does minimal harm to the planet. And there's plenty of opportunity in this niche. A marketplace with a sustainability angle can serve a B2B or a B2C audience and deal with products or services. 
5. Travel marketplaces
Airbnb is one of the biggest marketplace businesses out there. Its niche? Travel. People rent their homes to travelers. There are, of course, other sectors within this niche that work great for a marketplace business.
For example, one of our customer success stories is a marketplace for sustainable tourism activities. 
6. B2B marketplaces 
Upwork, the freelance marketplace platform, is also a B2B platform. A marketplace with a B2B audience, business-to-business, means that you enable commerce between businesses. B2B marketplaces can be both service and ecommerce marketplaces. 
Read more about how to start a B2B marketplace here. 
7. Marketplaces for experiences 
A marketplace for experiences, like Airbnb's travel experience platform, connects people with experience providers. There are different niches within this niche, too. For example, one niche might be experiences that people give as gifts. Another might be experiences in a specific location. Or experiences for a specific audience, like young professionals.
8. Rental marketplaces 
Rental marketplaces are marketplaces where people offer their things up for rental. Airbnb is one example of a successful rental marketplace. 
Another is our client, Rekyou, which offers music studios for rent to amateur and professional musicians.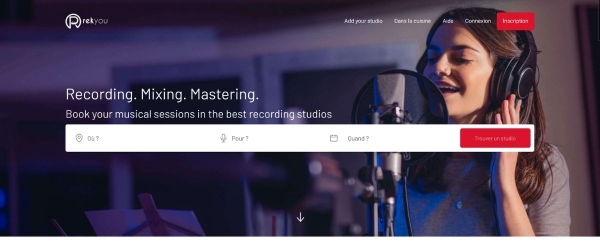 Read more about starting a rental marketplace here. 
9. Lifestyle marketplaces 
A lifestyle marketplace is a marketplace that connects people with service or product providers who support them in improving their lives. For example, Houzz connects people with interior designers. There are also marketplaces for cleaners, handymen, babysitters, pet sitters, and more. 
10. Marketplaces for different demographics 
Finally, marketplaces can serve a specific demographic. For example, a marketplace might offer services to seniors. Or services to parents, young adults, or teens. A marketplace that would connect tutors with students is an example of a marketplace that serves a specific demographic. 
How do you start your marketplace? 
Once you've chosen your niche, it's time to start your marketplace.
Exciting, right? 
The first step is to create a simple website. Our own marketplace website builder, Kreezalid, helps you do that in less than an hour. You simply use our drag-and-drop tools to create your website with ready-made themes and features. 
The next step is to get your first users to your marketplace. Once you've validated your marketplace, you then start scaling it with different marketing strategies (for example, digital advertising, SEO, and social media). 
We've put together a bunch of guides that will help you get started:
Want to get started? 
There you have it. Now you know how to start your own successful niche marketplace. 
What it comes down to is to identify a market that is willing and able to pay for the products or services your marketplace offers, as well as vendors who are supplying those goods. 
Want to get started building your own marketplace?