How do you choose a B2B marketplace software tool? Here are the 6 top tools that will help you get started right away.
Build your online marketplace today!
Benefit from a 7-day free trial, with no obligation or payment card
What are the best B2B marketplace software tools in 2021? 
These 6 tools will help you build your own B2B marketplace. Each of them comes with different features that are crucial for B2B service and ecommerce marketplaces. 
Want to learn more? Read on!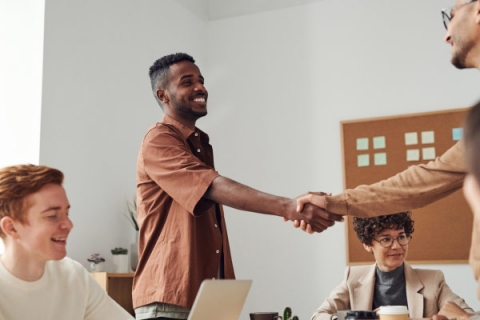 Source: Pexels.com
What is a B2B marketplace platform? 
First things first, what is a B2B marketplace platform? Good question. A B2B marketplace is a venue for B2B sellers and buyers to find each other. There are marketplaces that provide services and physical products. 
But what is an example of a B2B marketplace? For instance, Upwork, which helps businesses find freelancers, is a B2B service marketplace, just like TopTal and Contently. TopTal connects businesses with developers, whereas Contently offers writers. Other businesses are: Alibaba and Amazon Business, which are B2B ecommerce marketplace businesses.
Plus, some B2B marketplace platforms are hybrid businesses, which means that they provide both B2C and B2B offerings. For instance, the ecommerce marketplace Etsy lets its vendors offer their products in bulk for B2B buyers.
The best part? The global B2B market is thriving. For example, Statista values the global B2B ecommerce market at $14.9 billion (over 5 x that of the B2C market). Most of the markets are concentrated in the Asia Pacific with 80% of the market share. 
And today, it's easier than ever to set up your own B2B marketplace. Before, businesses had to go through tedious development projects that cost at least $20,000 and up. Today, marketplace software tools get the job done much faster and more flexibly. 
But what are the best marketplace platforms? Let's take a look at the 6 top platforms. 
What are the best B2B marketplace platforms?
Now, let's move on to the best B2B marketplace platforms. Here below are the best platforms for B2B marketplace businesses, based on their features, performance, and support. 
Read on to find a software tool that works for you.
1. Kreezalid

Kreezalid is an industry-leading marketplace that works well for B2B marketplaces. As a no-code tool, you don't need to have any technical knowledge to get started. Instead, the all-in-one platform offers drag-and-drop functionalities so that you can build your marketplace on your own, in less than an hour. 
And if you need customization help, Kreezalid offers that, too. You get tailored help to create a marketplace that works for your needs. 
Benefits 
No-code tool with all the features you need 
Beautiful themes
Customization options 
Who is Kreezalid for? 
Kreezalid works for all B2B marketplaces, whether you sell physical products or services. 
2. Sharetribe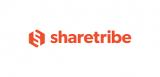 Sharetribe is one of the first marketplace builders and was founded in 2008. Just like Kreezalid, Sharetribe is a no-code tool. The platform works for B2B marketplaces and you can get pretty much started right away with its drag-and-drop tools. Sharetribe can also be customized to fit your individual needs. 
Benefits 
Easy to use
Open source contribution
Community support
Who is Sharetribe for? 
Sharetribe works well for ecommerce and service-based B2B marketplace businesses. 
3. WooCommerce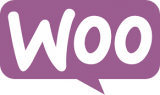 WooCommerce is an open-source WordPress ecommerce plugin. To set it up, you will need a WordPress website and to know your way around WordPress. But WooCommerce is a flexible alternative and it can be customized in a lot of different ways. Plus, you can add other plugins to build a WooCommerce marketplace. 
Benefits
Flexible
Customizable for more technical teams 
Built for WordPress if your business is already set up on the platform
Who is WooCommerce for? 
WooCommerce is an ecommerce plugin, so it works for B2B ecommerce marketplaces. This B2B marketplace software tool works well for startups and businesses that want to add on marketplace features to their existing WordPress websites. 
4. Arcardier

Arcardier is a marketplace SaaS platform. It offers both self-service and custom-built marketplaces (ie. a no-code tool and one that requires coding). The main offering of Arcadier is that it's customizable and scalable. However, to fully utilize these options, you'll likely need to add a developer to the team. 
Benefits
Customizable for more technical teams 
Scalable 
Who is Arcadier for? 
Arcardier works best for techier B2B marketplace founders and enterprises who require a lot of customizability.
5. CS-Cart Multi-Vendor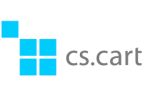 CS-Cart Multi-Vendor is a feature-rich, open-source multi-vendor marketplace platform. It offers a lot of customization options. CS-Cart is costlier than its competitors ($1,450) and it requires some development work (as opposed to no-code tools). 
Benefits
Customizable
Lots of ecommerce features 
Who is CS-Cart for?
CS-Cart works best for businesses with an existing tech team, so likely bigger or existing B2B marketplace businesses that want to add a marketplace feature to their websites. 
CS-Cart Multi-Vendor's Capterra page. 
6. Magento

Magento is an open-source tool and works great for B2B marketplaces that want to customize their platforms. To use the platform, you will need coding expertise. A great benefit is that you can customize the interface and features pretty much as you wish. 
Benefits
Highly customizable 
A robust system for projects with a developer on the team
Who is Magento for? 
Magento works best for B2B businesses that want a customized solution. These will likely be highly specialized marketplaces or enterprises that want to add a marketplace to their existing websites.
How to set up a B2B marketplace
Now you know what B2B marketplace platforms are out there. But how do you use them to build a B2B marketplace? Great question. 
First, you need to set up a website. With most of the tools mentioned above, you can quickly set it up with no-code software alternatives (and customize them as needed). If you need website template or theme recommendations, read our guide here. And here's how to design your marketplace.
And once you've created your website, it's time to turn to building the actual business. Here are some of our top articles: 
How do you set up a Minimum Viable Platform? This is step 1 when building a new marketplace from scratch.
Want to know the best growth strategies for marketplaces? Here's what you need to know!
What's the best way to set up a marketplace strategy? Read our guide here!
How do you build a B2B marketplace? This is how!
Over to you!
There you have it! Now you know what the best B2B marketplace software tools are. 
What it comes down to is finding a tool that works for you.
Want to get started today? Try Kreezalid for free over the next 14 days (no credit card required).